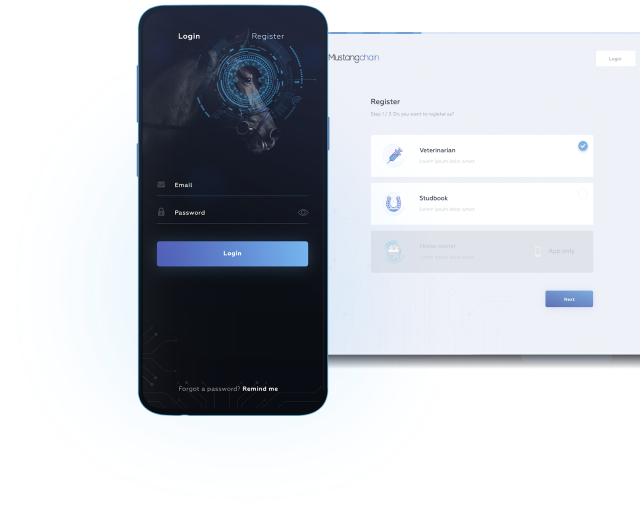 Mustang Chain: First Animal Digital Identity Solution
The issue of animal authentication has become more relevant for the whole world today. Animal data touches upon many aspects of human existence from wildlife monitoring to pet ownership.
Unfortunately, outdated and inefficient approaches are used in this area currently. There are many mediators and too much bureaucracy, which prevents the needed transparency, fast decision-making, etc.
But the most crucial aspect is the lack of trust and safety in this area nowadays. Cecil Alliance has come to change the industry and introduce transparency and efficiency in handling animal data.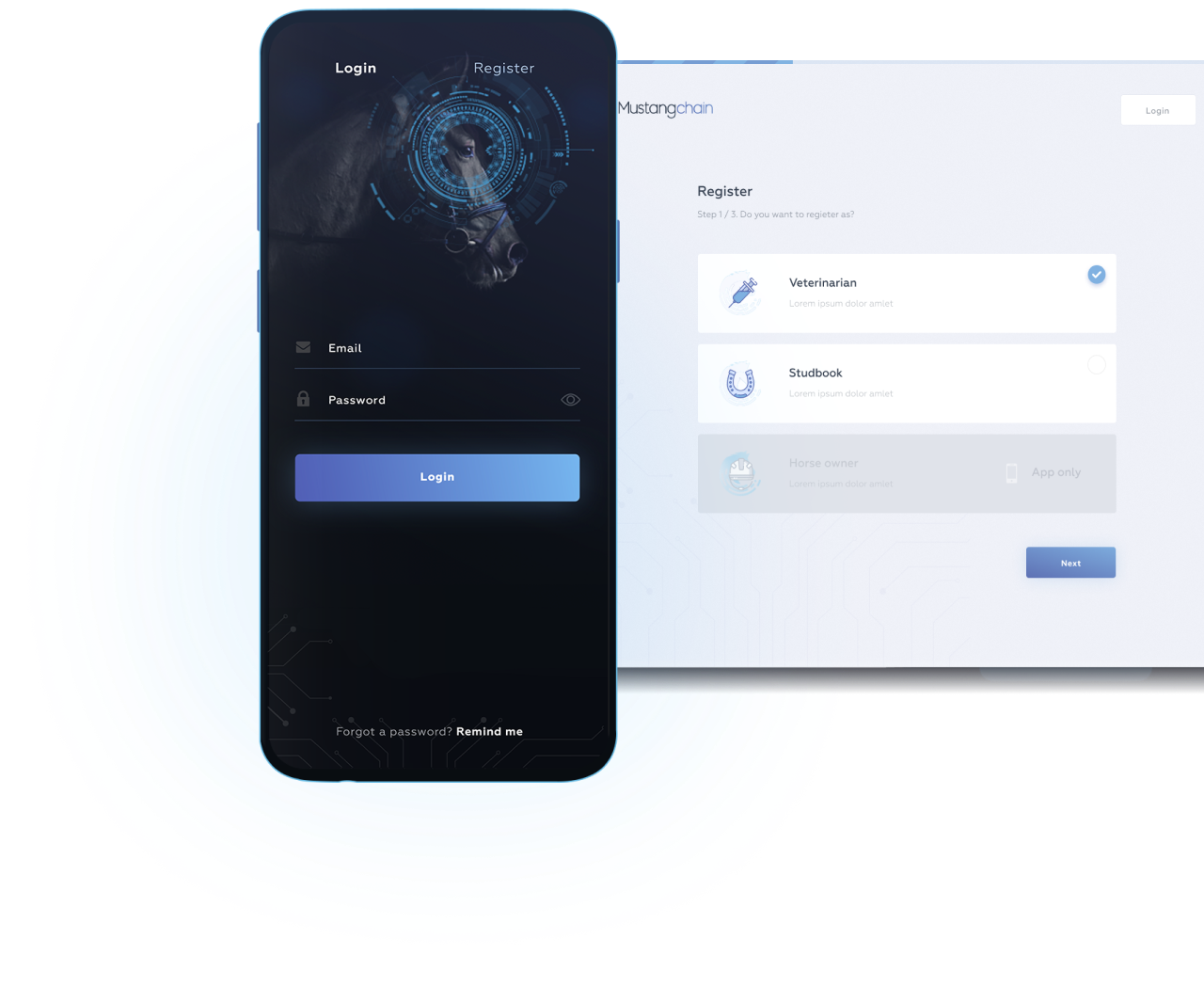 Project goals
Our partner is a tech company with blockchain as one of its core technologies used within the solutions. They saw an opportunity to leverage blockchain for digitalization of animal-based industries. The idea was to create a global standard in collecting and tracking horses data to enable transparency, data accessibility, traceability, and verifiability to this area. Moreover, the solution idea holds great promise for the improvement of the safety and well-being of animals globally through animal data driven from individuals to NGOs.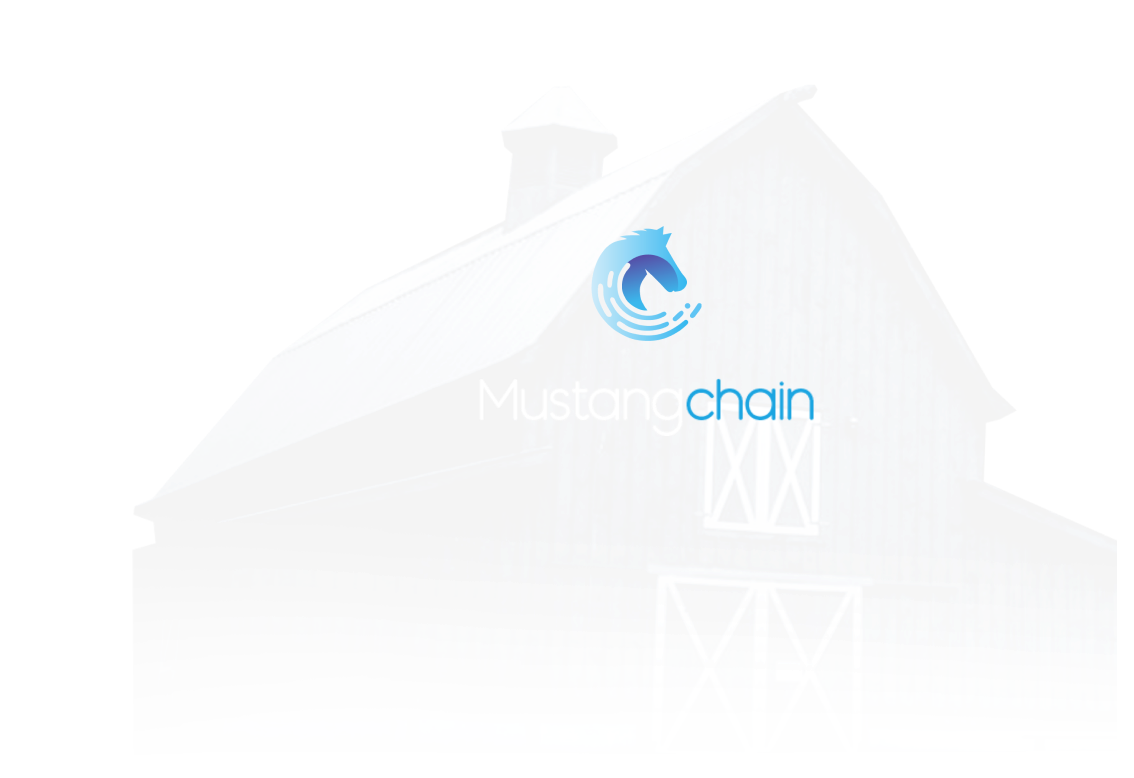 Thus, the basic concept of Mustang Chain is the Internet of Animals, the world's first decentralized platform dedicated to enhancing animal welfare. Besides, the functionality of this app was enough to showcase the capabilities of the platform in order to prove the viability of the idea for other animal-based industries.
Requestum is proud to partner with Cecil Alliance to help bring the idea to life.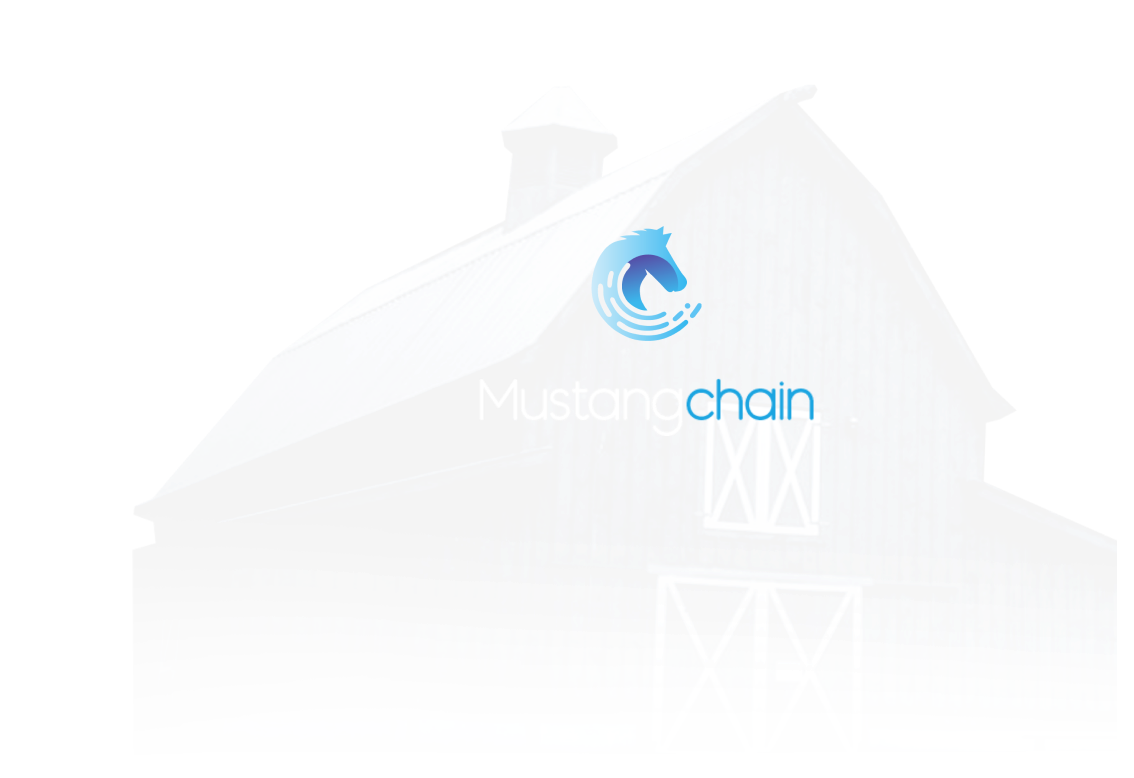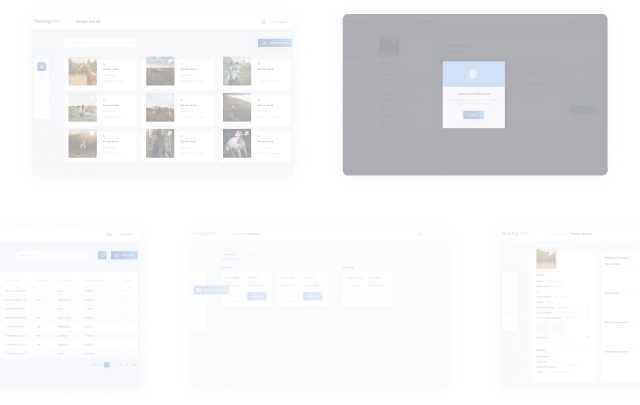 Challenges
Our partner came to us with the idea to digitize horse ID forms (including a bunch of certificates and documents), having top-level requirements only. The goal of Mustang Chain was to compile all data in a single application with the verification of virtual signature via blockchain.
01

Data collection, management, and sharing.
There was no system out there that is fulfilling the needs of animal-based industries regarding animal data collection, management, and sharing. 
02

Successful collaboration
Cecil Alliance spent years on research, designing, and kept questioning every aspect of the solution before it wanted to start putting everything in code. Our team's previous experience, trust and competitive development cost were the core drivers of our partnership and successful collaboration.
03

Complex system architecture
The concept of Mustang Chain had no analogues on the market. Though working with blockchain technologies requires complex system architecture, the finest usability and smooth functioning are crucial for IoT-based solutions. Besides that, the platform development required the most cost-effective approach, while ensuring the most reliable technologies.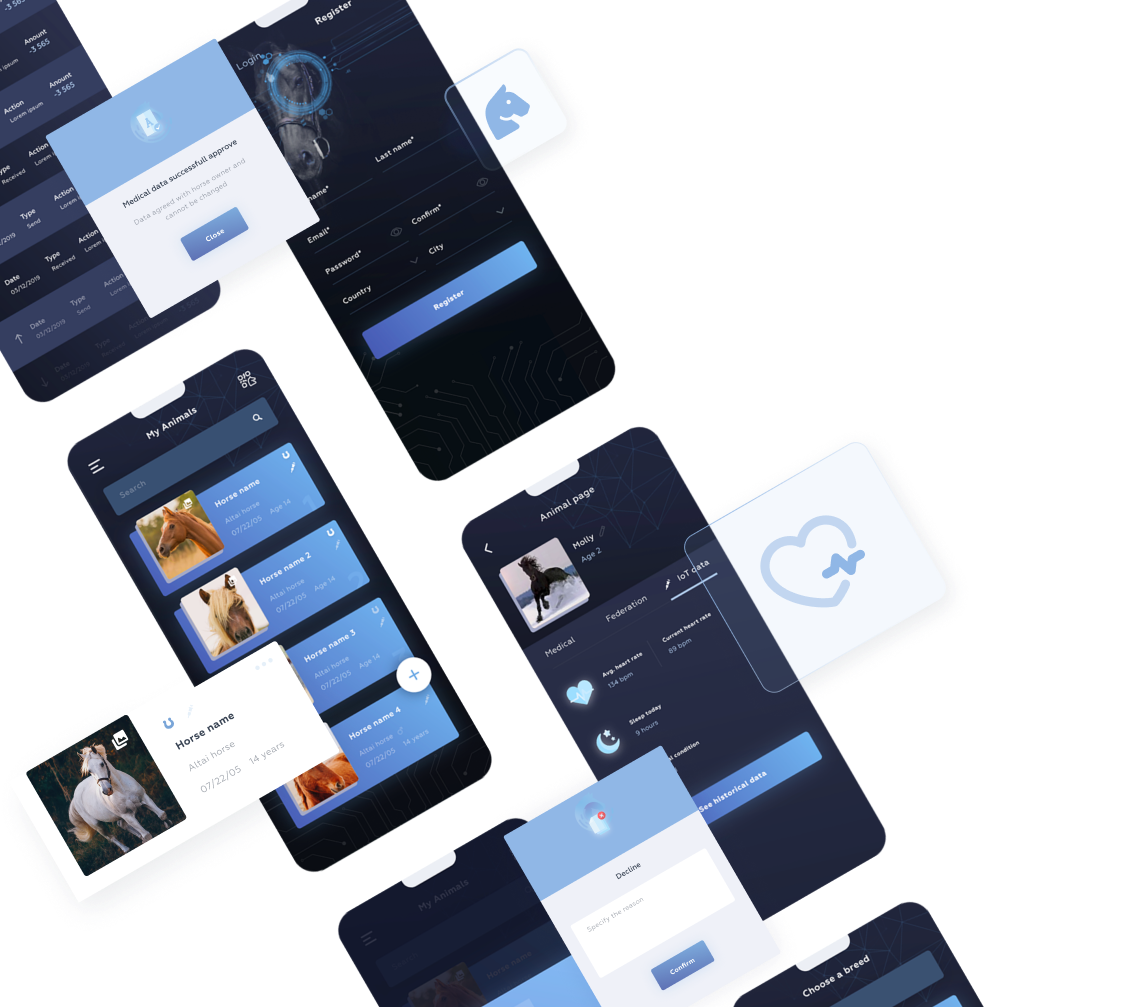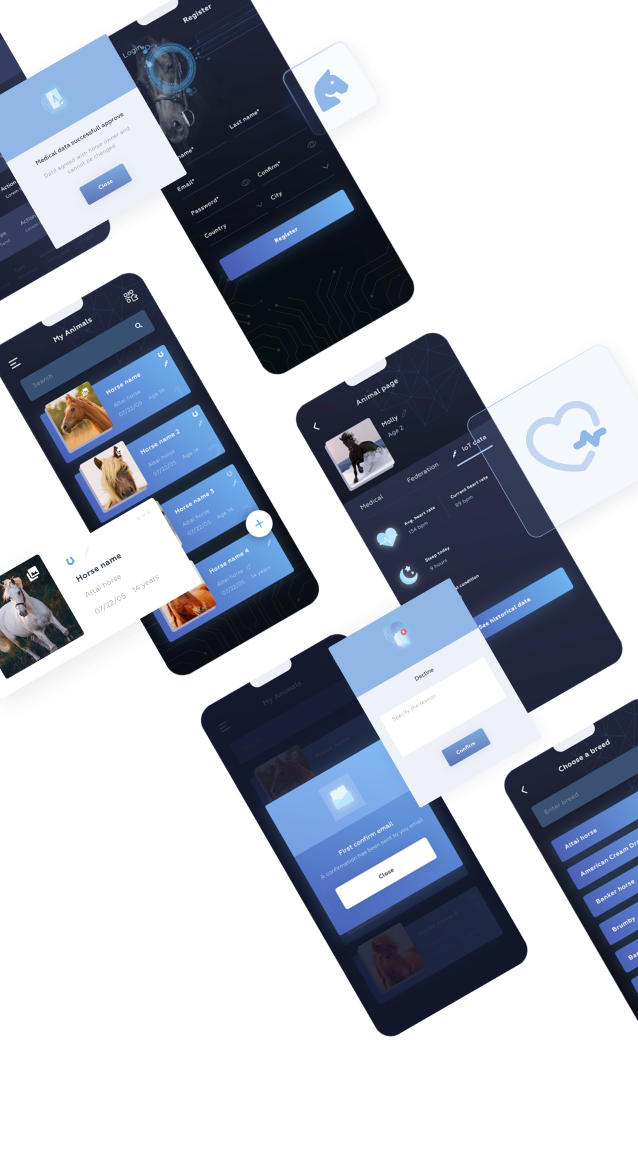 Solution
Requestum helped to further conceptualize the idea into specific requirements and functionality list and conduct business analysis of the project. Before the stage of development, much work has been done to design the architecture of the system. Our team has chosen the optimal technical solutions that are best in administration and usability. We prioritized product features at each stage of the project development, resulting in maximum budget optimization.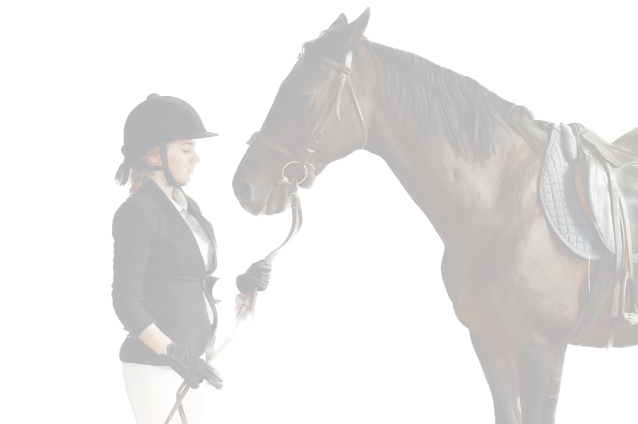 Features
Features
A horse owner:
Horse registration;
The input of animal's data (year and place of birth, parents, photo, ownership documents, certificates etc., and individual physical features of animals);
Search for a vet that could subsequently verify information regarding vet procedures (vaccination,  checkups etc.), possibility to make requests to a veterinarian for approval (a vet gets crypto tokens for each transaction).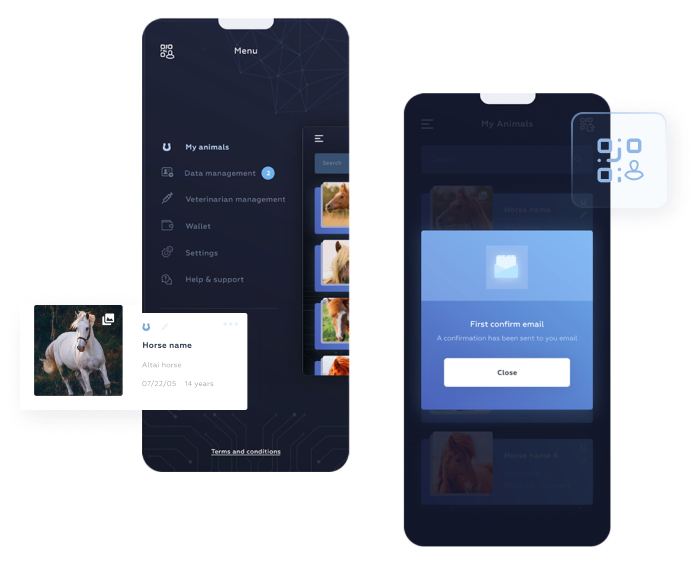 A vet:
After a profile creation the admin should give approval;
Can verify different procedures such as vaccination, checkups etc.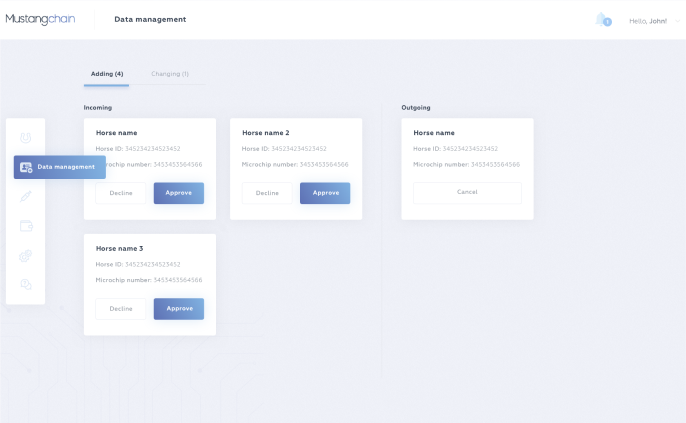 The International Stud Book Committee:
Confirm ID and the horse respectively.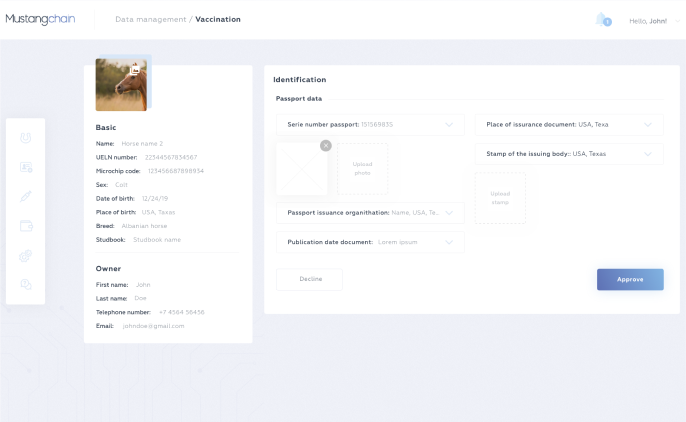 Results
Currently, Mustang Chain is stably working and completely ready to scale within the equine industry, or to use as a backbone to scale to other animal-based industries. As an innovative product on the market, the platform's major advantage is the high level of trust due to the leverage of blockchain technology. 
Mustang Chain has got great interest from major equine industry players so far. Besides, the product variations are supposed to be used for wild animals protection, tracking pet ownership, checking animal data before purchase, taking a subscription on monthly animal food deliveries, purchasing the right insurance policy based on animal's ADI information, and food industry supply chain, etc. We are happy to contribute to the advancing global standards of animal welfare and species conservation.