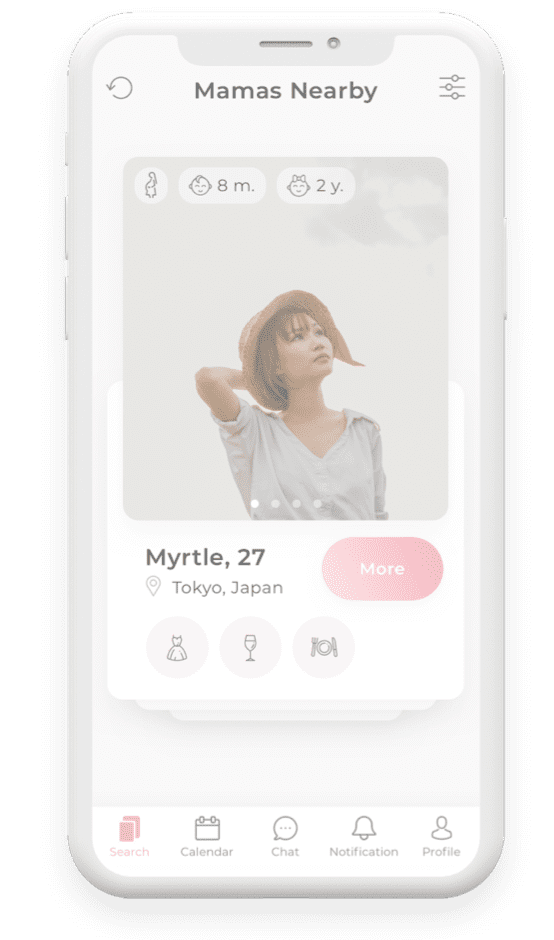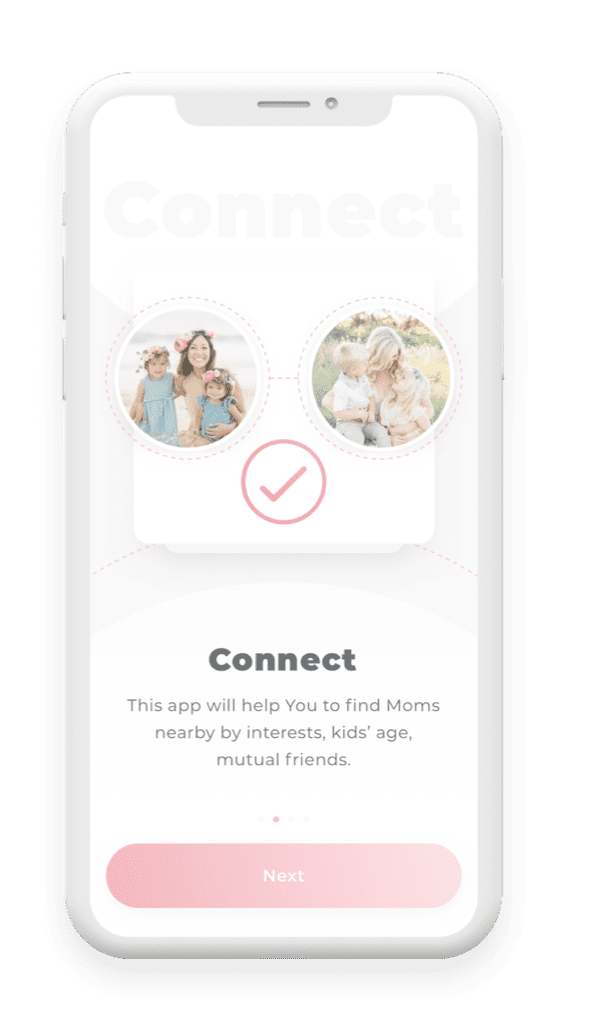 MAMATALK
i

OS APP

The extensive experience and progressive technologies implementation let our team create valuable and useful applications. One of our customers required building an app that helps to find and connect like-minded people. We are proud to transform the ideas into digital solutions that improve lives!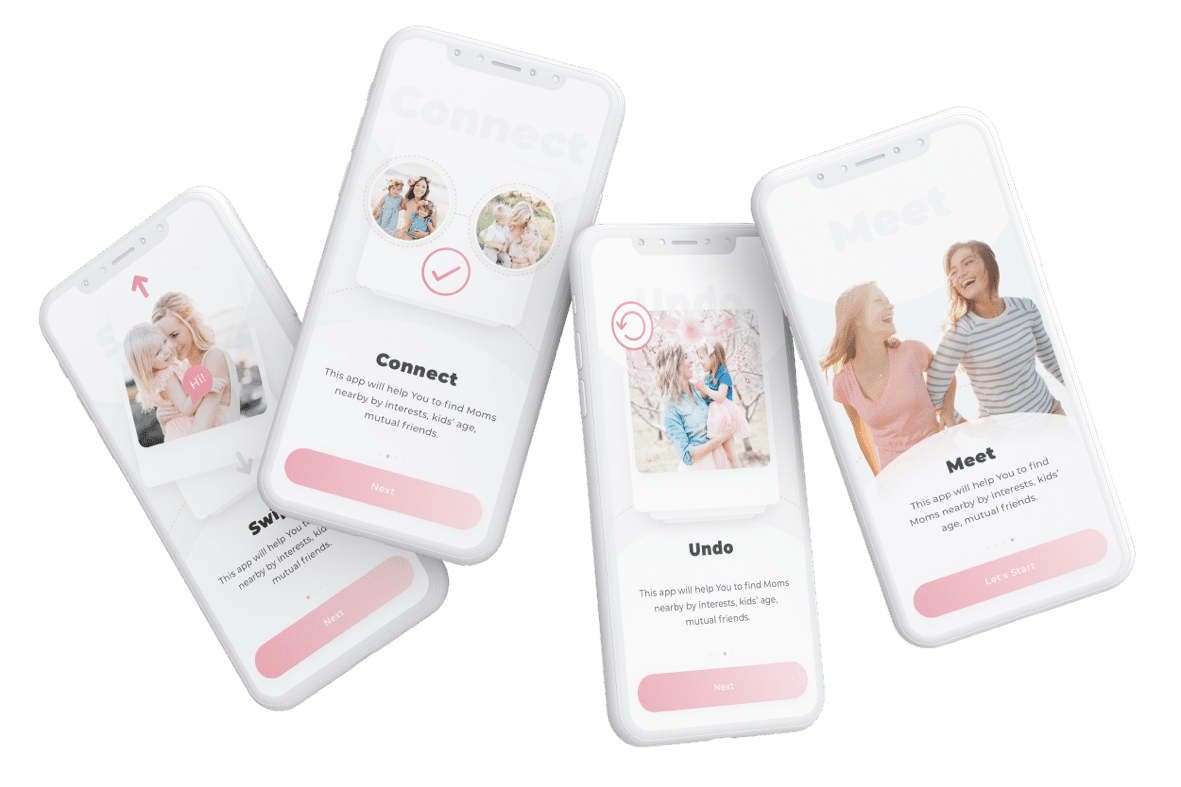 The Mamatalk application is similar to Tinder as it helps to find people by providing left and right (match/no match) swipes features. The only difference is that this app matches young mothers according to their interests, location, kids' age, and gender. The purpose of the application is to help young mothers to seek like-minded women with children who live nearby. Notable features of the app include matching, event creation on an interactive map, live chat, and file sharing.
Search
Look for participants with similar interests and arrange offline meetings. Together you can go for walks with the children, have lunch or take up sports.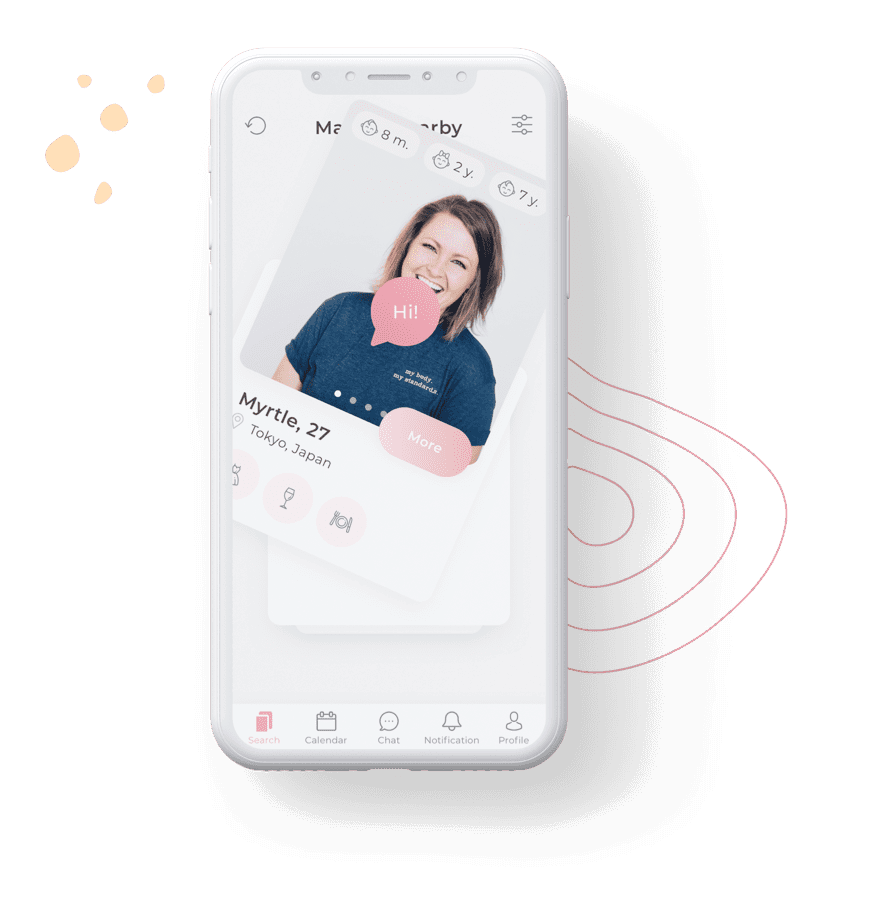 Chat
In the chat, you can make an appointment and set up a calendar reminder so that you won't forget about the meeting with a friend. You can also use the search tool for quick navigation through the chat.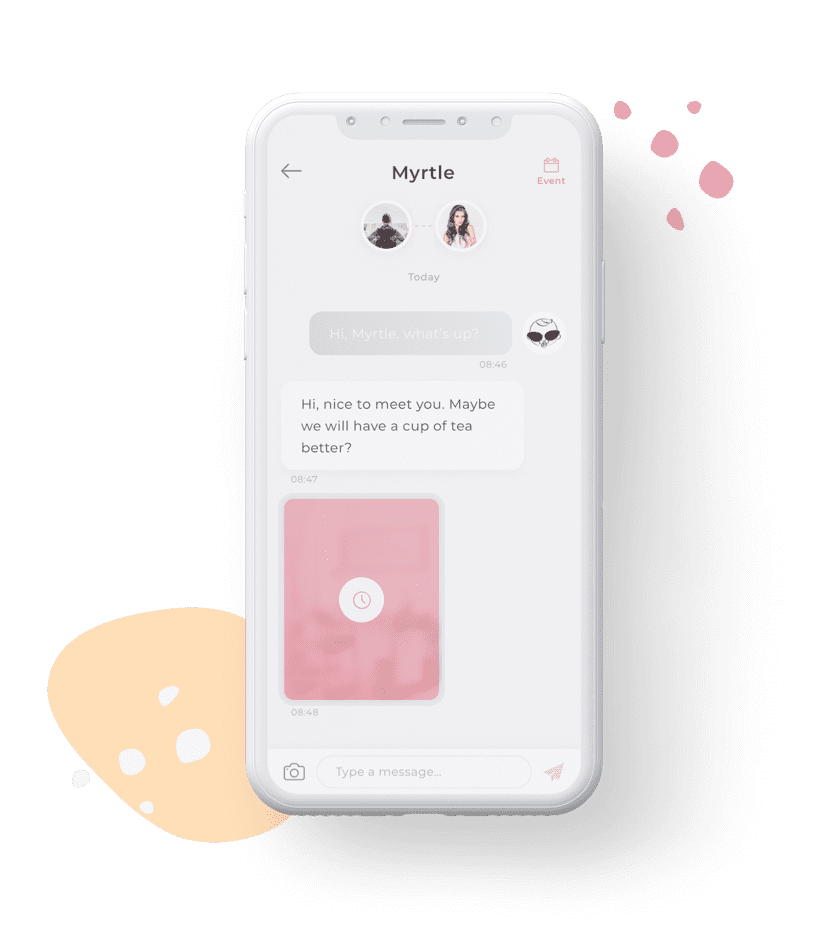 Kid's info
Enter information about the number of children, their age, and gender. Indicate if you are pregnant and what are your interests. This information will help other users of the application determine whether you have something in common.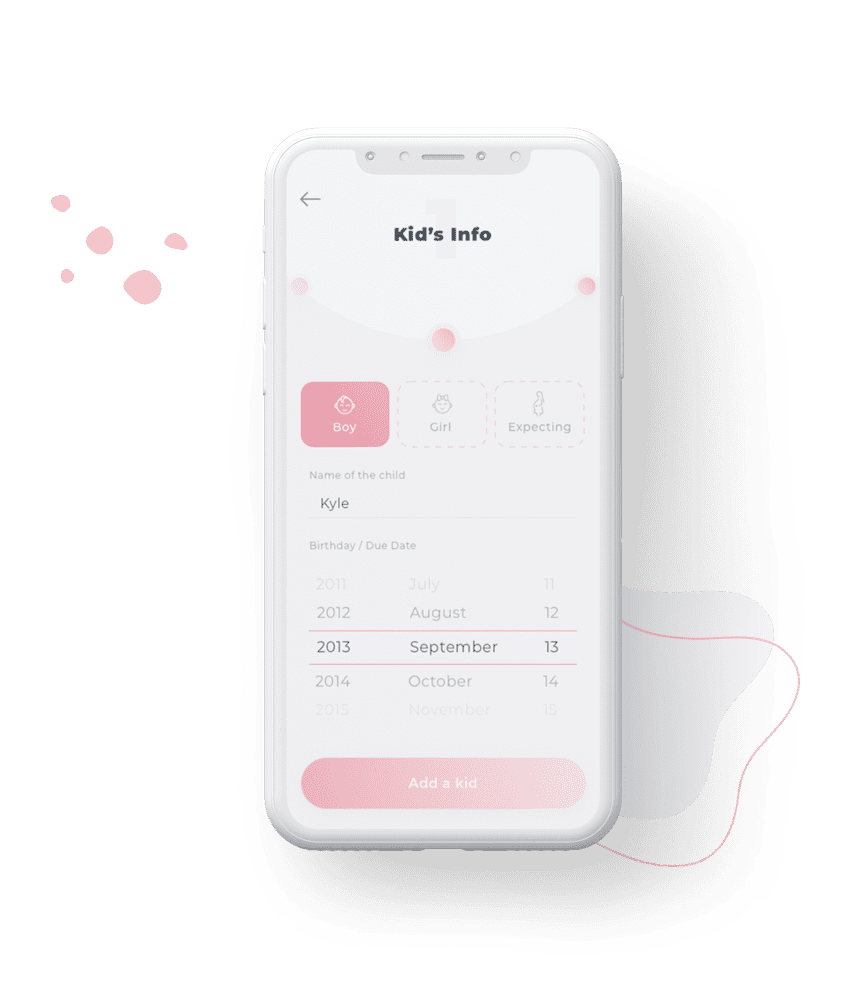 Calendar
The calendar contains a list of all meetings that you have planned. Manage your schedule quickly and easily with a calendar.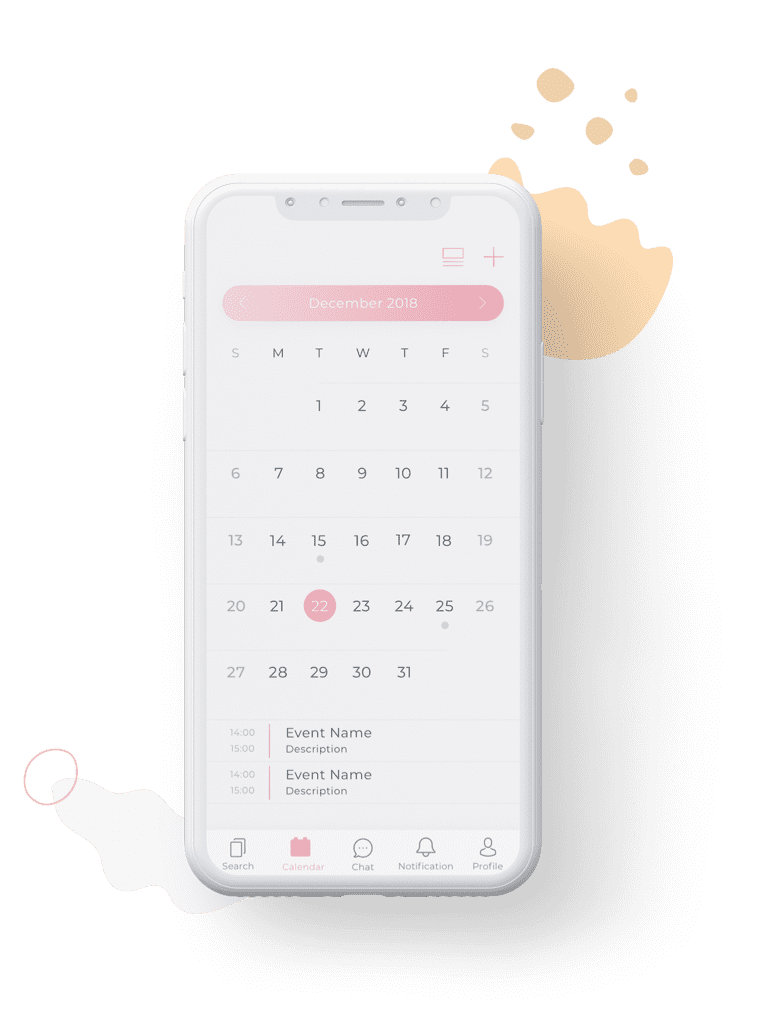 Chat flow
Find the users with similar interests, and arrange an offline meeting. You will be excited to meet people with the same hobbies, have some common activities and spend a great time.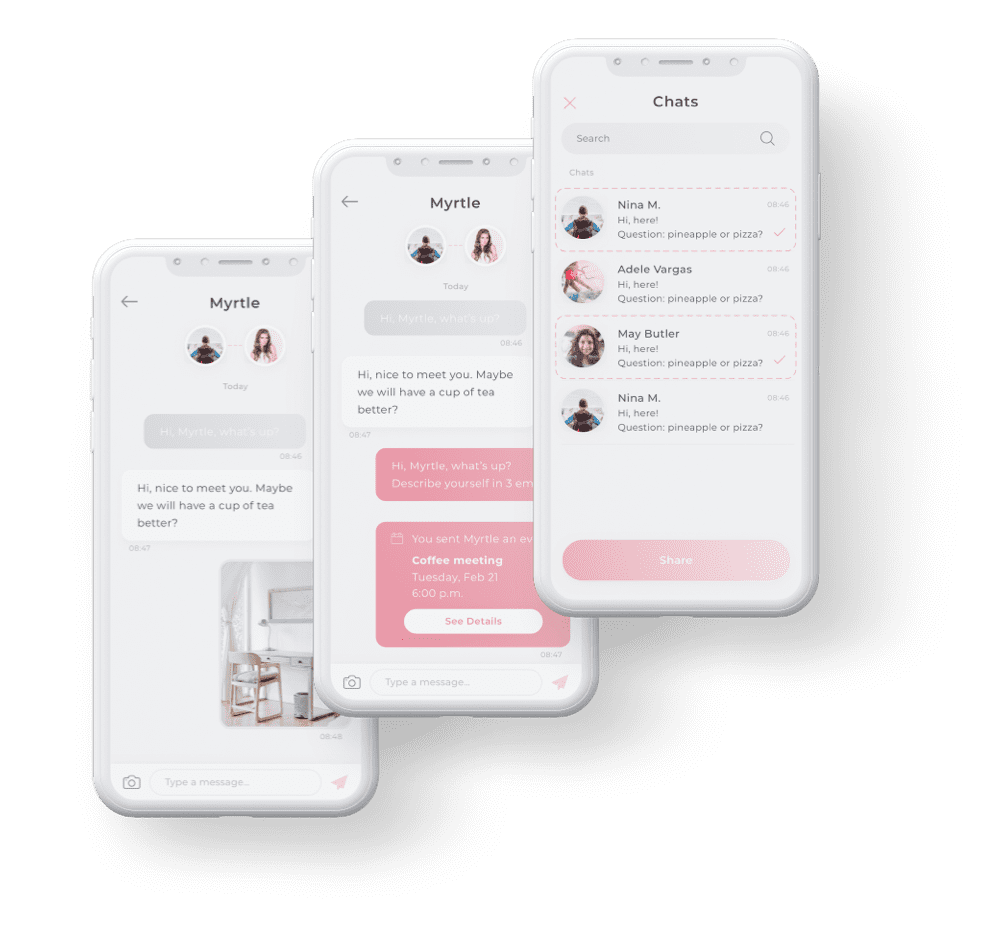 used technologies
Requestum team possesses the latest technologies that allow building scalable and high-performing solutions for various businesses. We always keep the pace of digital trends and innovations that allows us to solve even the most complex tasks and exceed the customers' expectations.
Backend
Our team has years of experience building server-side code, system architecture, integration layers, and APIs.
Frontend
We use front-end tools to provide beautiful UIs, rich functionality, and high performance.
Design
We help you to bring value to your users by creating an intuitive design that provides a smooth experience throughout the application.