A Mobile App for an Australian Rugby Club
As a sports club, having a dedicated mobile app is a powerful strategy to streamline media activities and engage the fan base. In the Australian rugby landscape, most team apps are under the umbrella of the National Rugby League.
However, our client, the Rabbitohs Club, sought to break the mold. They envisioned a unique app that would cater specifically to their club's needs and offer a personalized experience for their fans.
Armed with a clear vision for a Minimum Viable Product (MVP), the client entrusted us with the task of bringing this vision to life. We aimed to design and develop a user-friendly mobile app that would serve as a comprehensive hub for all things Rabbitohs - from match schedules and ladder rankings to the latest team news. This app would not only keep fans updated but also foster a stronger connection between the team and its supporters.
Challenges
Throughout this project, we faced several challenges:
Our end users were not typically tech-savvy. This required us to design an app that was not only functional but also intuitive and easy to navigate.
The app needed to be seamlessly integrated with the team's existing content management and fan data solutions, which demanded a high level of technical expertise and coordination.
We were tasked with identifying and implementing core features that would deliver immediate value from the first day of app usage. Simultaneously, we had to adhere to the principles of a Minimum Viable Product (MVP), ensuring we didn't overwhelm the user experience with an excessive number of features.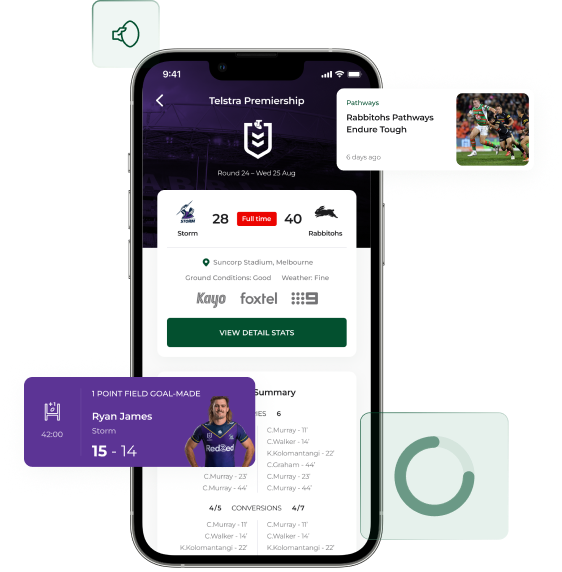 Solution
We proposed initiating the project by focusing on the design aspect first. After several brainstorming sessions with the client, we were able to identify the most effective ways to implement all flows, ensuring maximum user convenience. Once the designs were finalized and thoroughly reviewed by our team of developers, we set the wheels in motion for the development phase, bringing the vision to life.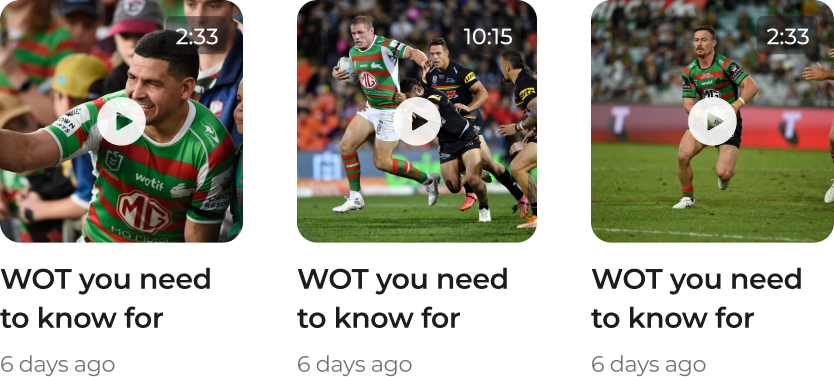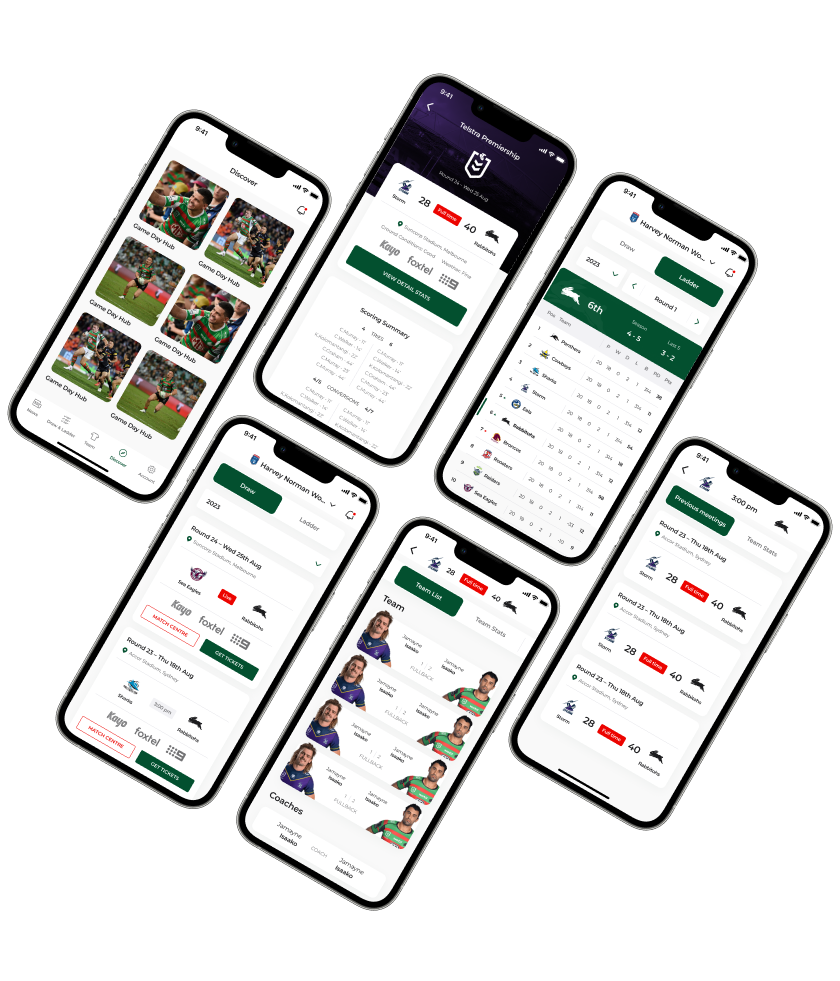 Home page
Here is a home page that represents a dynamic hub
featuring the latest news, engaging videos, insightful
articles, recent match results, and a preview of
upcoming matches.


Draw & Ladder
This screen showcases the team standings and their
respective positions. In the Draw section, all
upcoming matches are displayed, enabling users to
purchase tickets and access news related to specific
matches.
Match center
The match center, tailored to each specific match, includes the following features:
'Team List': This section presents the team lineup for the match.

'Play by Play': Here, all key events of the match are displayed in real-time.

'Team Stats': This provides a comprehensive view of all team statistics, including passes, ball possession, and more.

'Player Stats': This highlights the standout players of the match based on various criteria such as tackles, passes, goals, etc.

'Upcoming Matches': This section offers a glimpse into future games, providing statistics from previous encounters and overall team stats.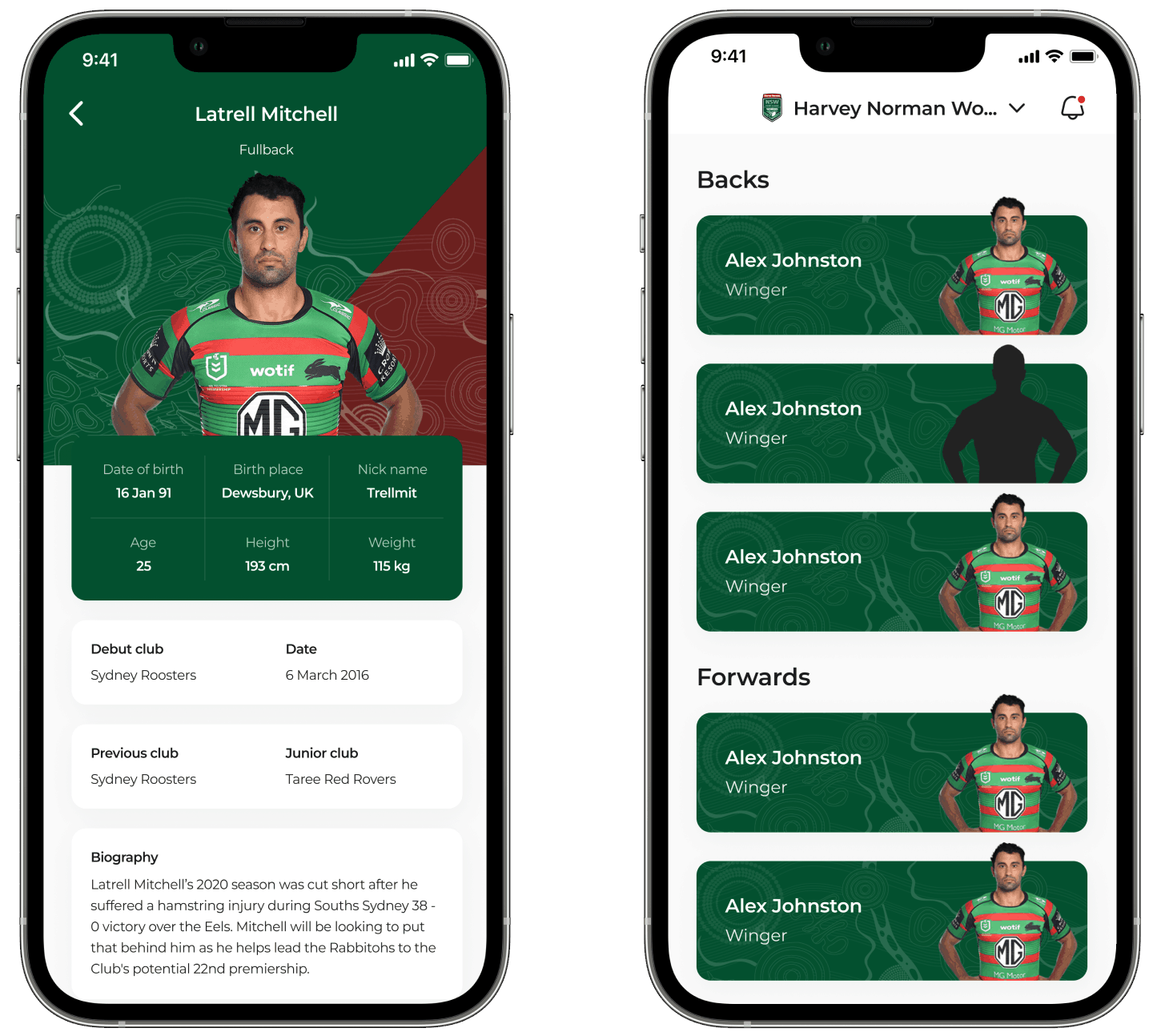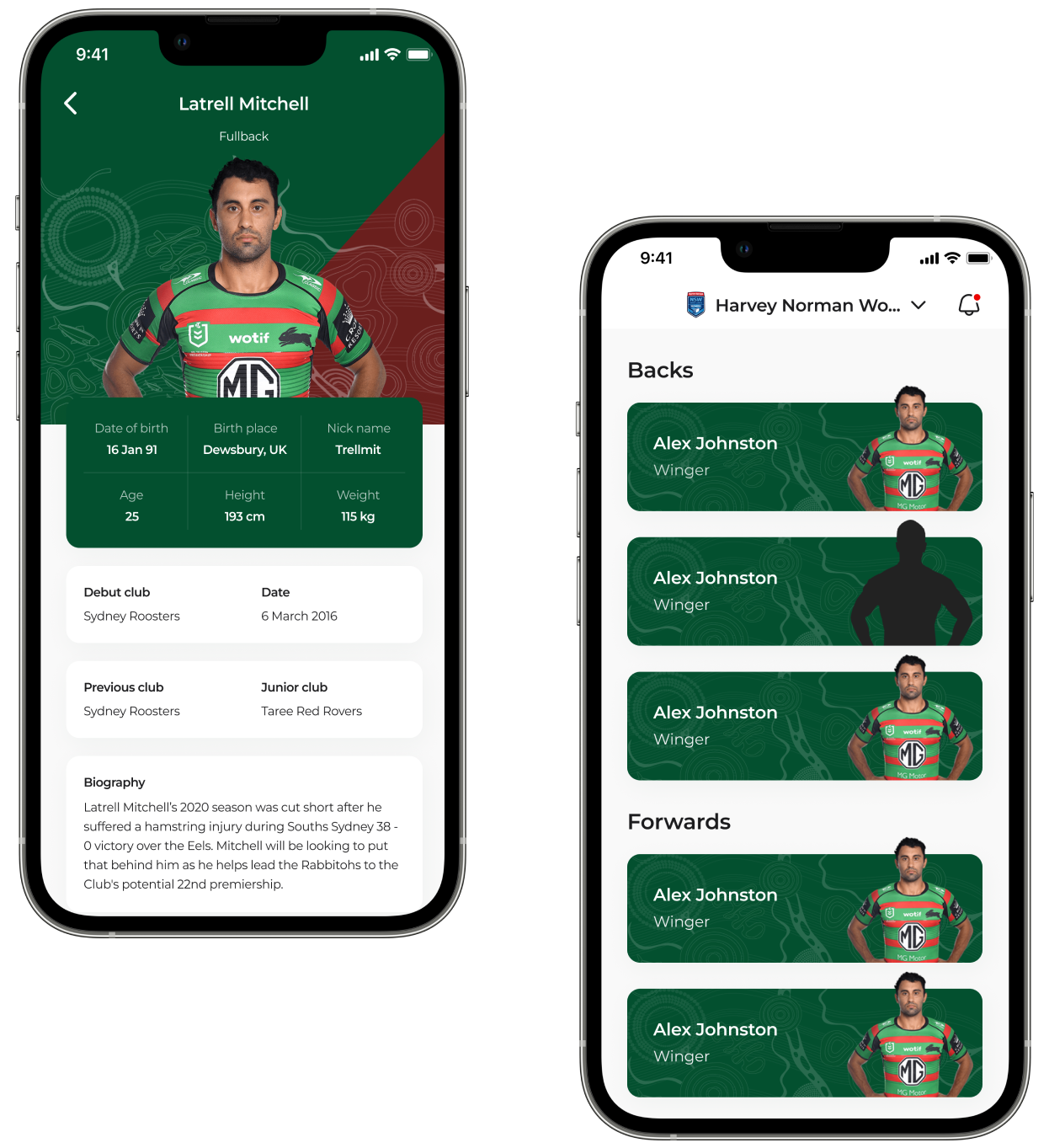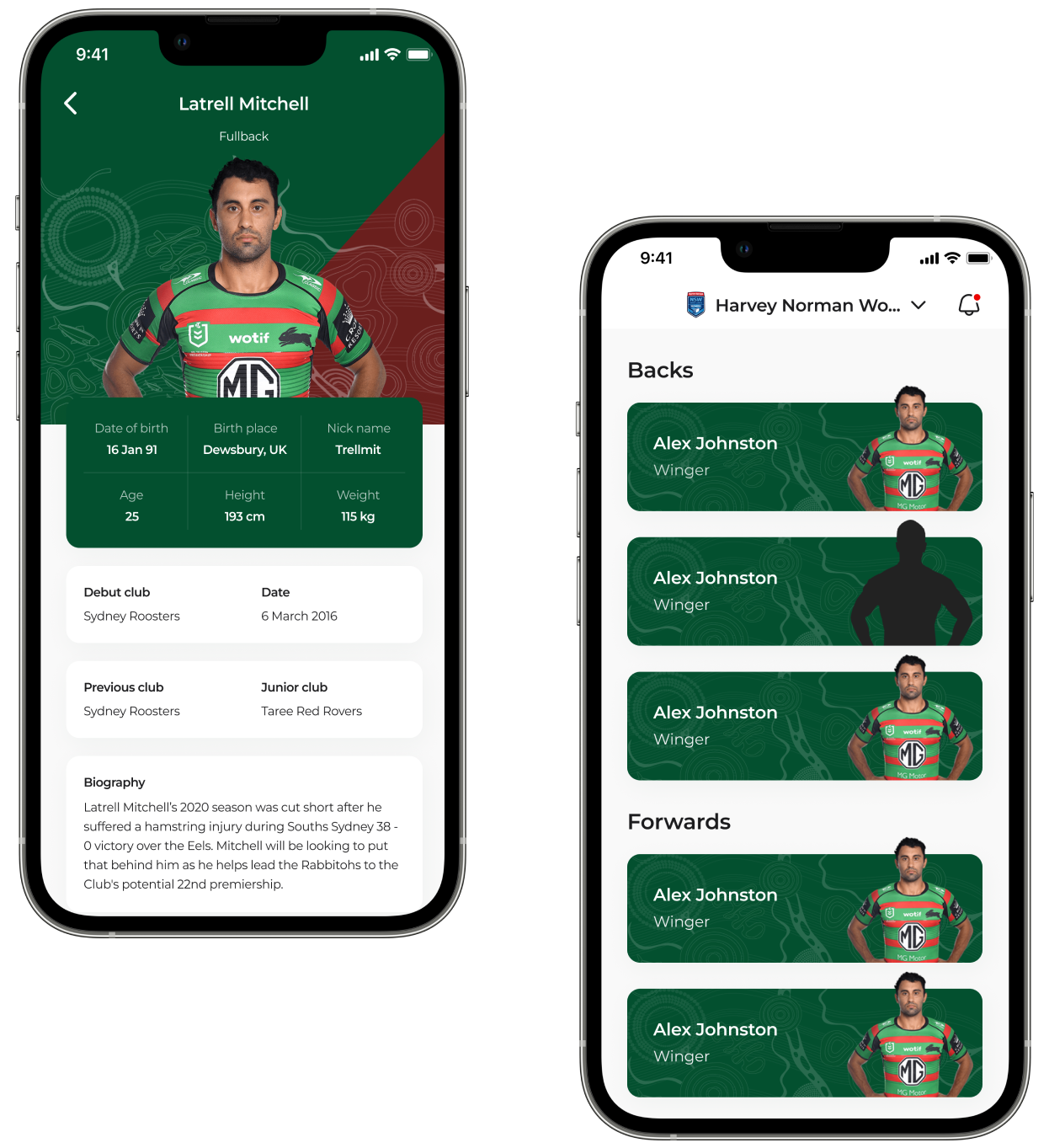 Team list & player profile
The team list unveils a roster, meticulously
presenting the details of each player, including their
season stats, round statistics, and the latest breaking
purchase tickets and access news related to specific
news surrounding them.
Tech Stack
Client's feedback
"I can confidently call Requestum a reliable partner who delivered an easy-to-use, feature-rich app on time and within budget. The team worked collaboratively, accommodated all requests and scope changes, and communicated effectively throughout the project. They went the extra mile to understand and respond to the requirements."
Head of Customer & Digital