Overview
B2B GMP, a UK-based company serving the medical CBD&THC market, approached us about the lack of a centralized platform that connects industrial suppliers with clinics, hospitals, and pharmacies. They identified a market need for a CRM-like platform to manage the supply chain and simplify access to medical CBD&THC medicines for challenging diseases like neurological disorders and cancer. This absence of a platform leads to delays in treatment, potentially negatively impacting patient outcomes.
Challenges
Our challenges with this system were:
Overcoming potential regulatory challenges and navigating complex legal requirements and restrictions that may vary by jurisdiction.
Ensuring the security and confidentiality of highly sensitive medical information and documentation stored on the platform.
Incorporating a networking feature that allows professionals in the medical CBD&THC industry to connect and exchange information on products, treatments, and best practices while ensuring the security and confidentiality of sensitive information.
Developing a user-friendly platform that healthcare providers and suppliers can easily navigate and use while ensuring that it is compliant with industry standards and regulations.
Establishing relationships with industrial suppliers of medical CBD&THC medicines and clinics, hospitals, and pharmacies interested in using the platform to streamline their supply chain.
Ensuring that the platform is scalable and adaptable to changes in the market and industry trends over time.
Solution
Our company has developed a secure platform that meets the requirements of protecting highly confidential medical documentation from intentional hacking. We achieved this by working with cybersecurity specialists to create a data model that incorporates encryption, multi-factor authentication, and role-based access control. Our platform also complies with industry standards and regulations, such as GDPR and HIPAA, to ensure the privacy and security of sensitive medical information. With this solution, we can provide healthcare providers and suppliers with a user-friendly and compliant experience in the medical CBD&THC industry.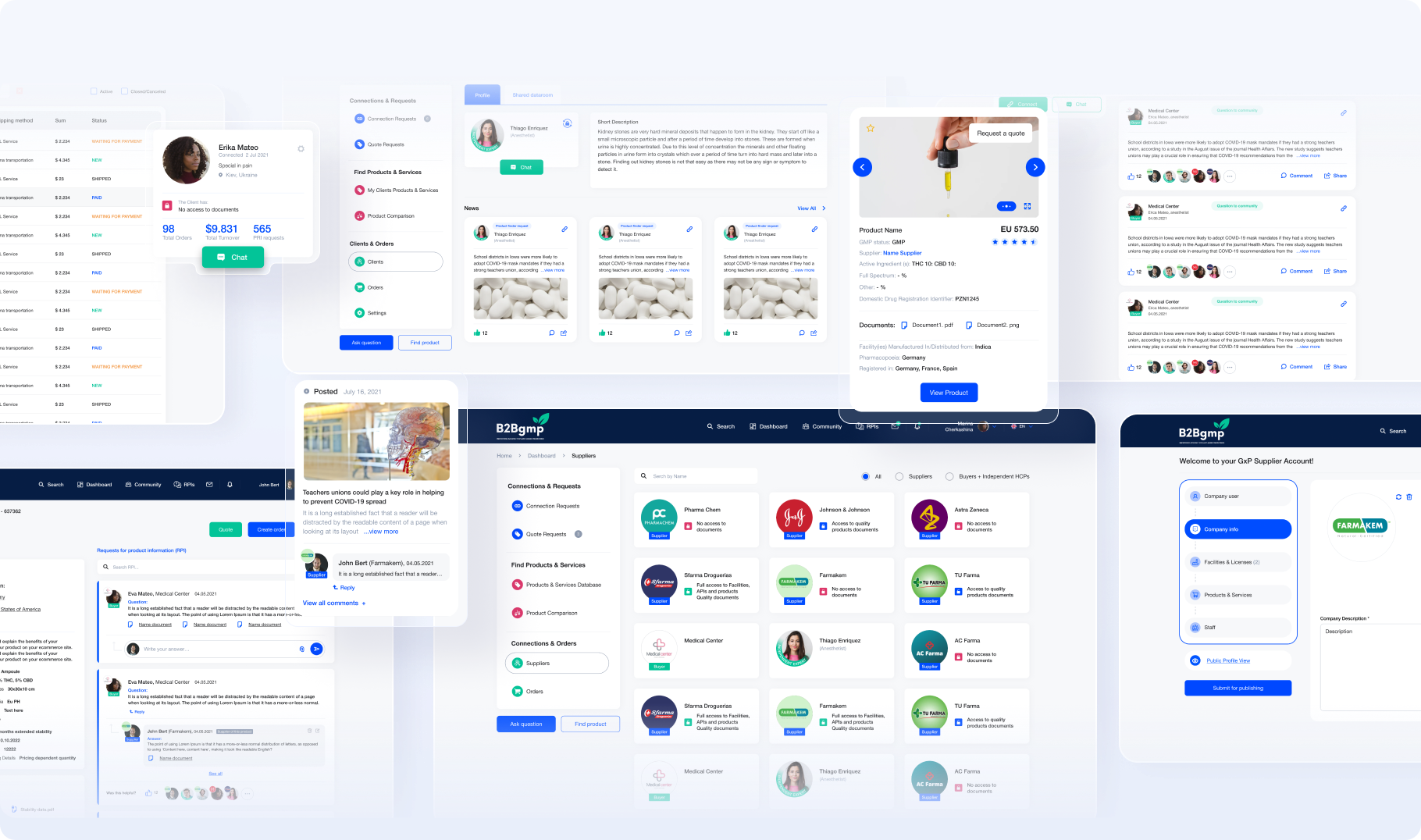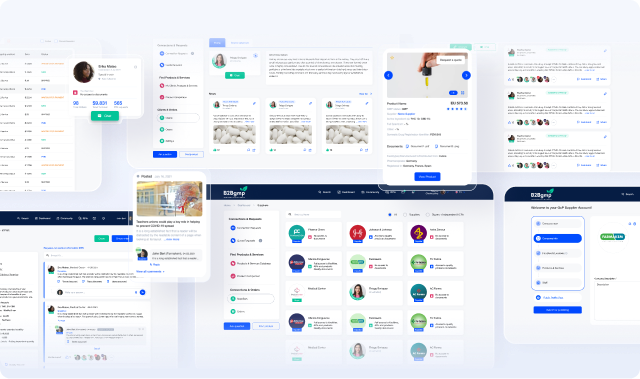 Features
Based on the existing offline business flows, there were developed the following functionalities digitalizing the current flows and adding new value (convenience of having all the processes, compliance, and verifications conducted in one digital space) on top of them:


Orders management
The orders management module allows suppliers to efficiently process orders, update their statuses, and track inventory. This feature also enables healthcare providers to access the medicines they need in a timely and efficient manner, helping to improve patient outcomes.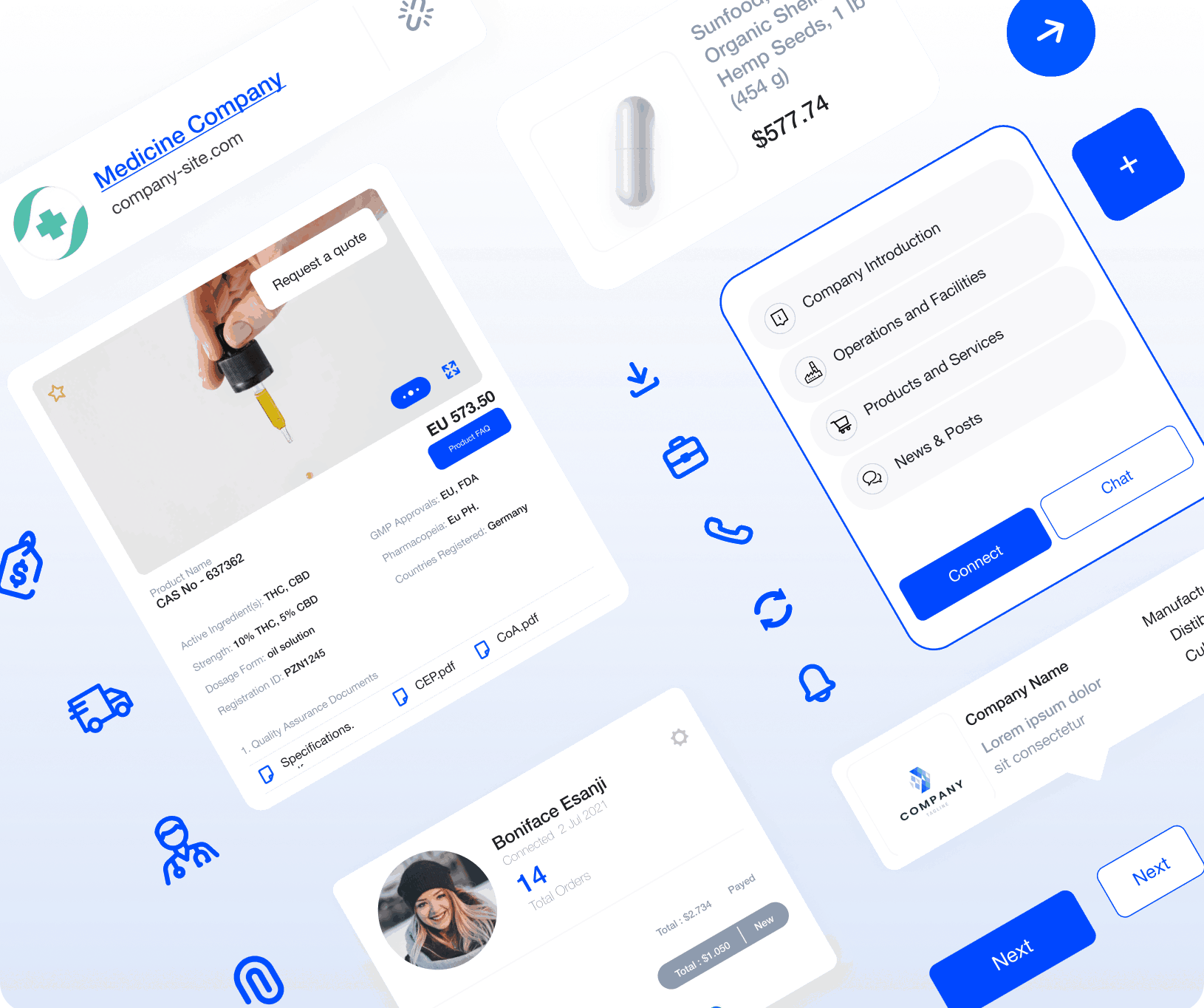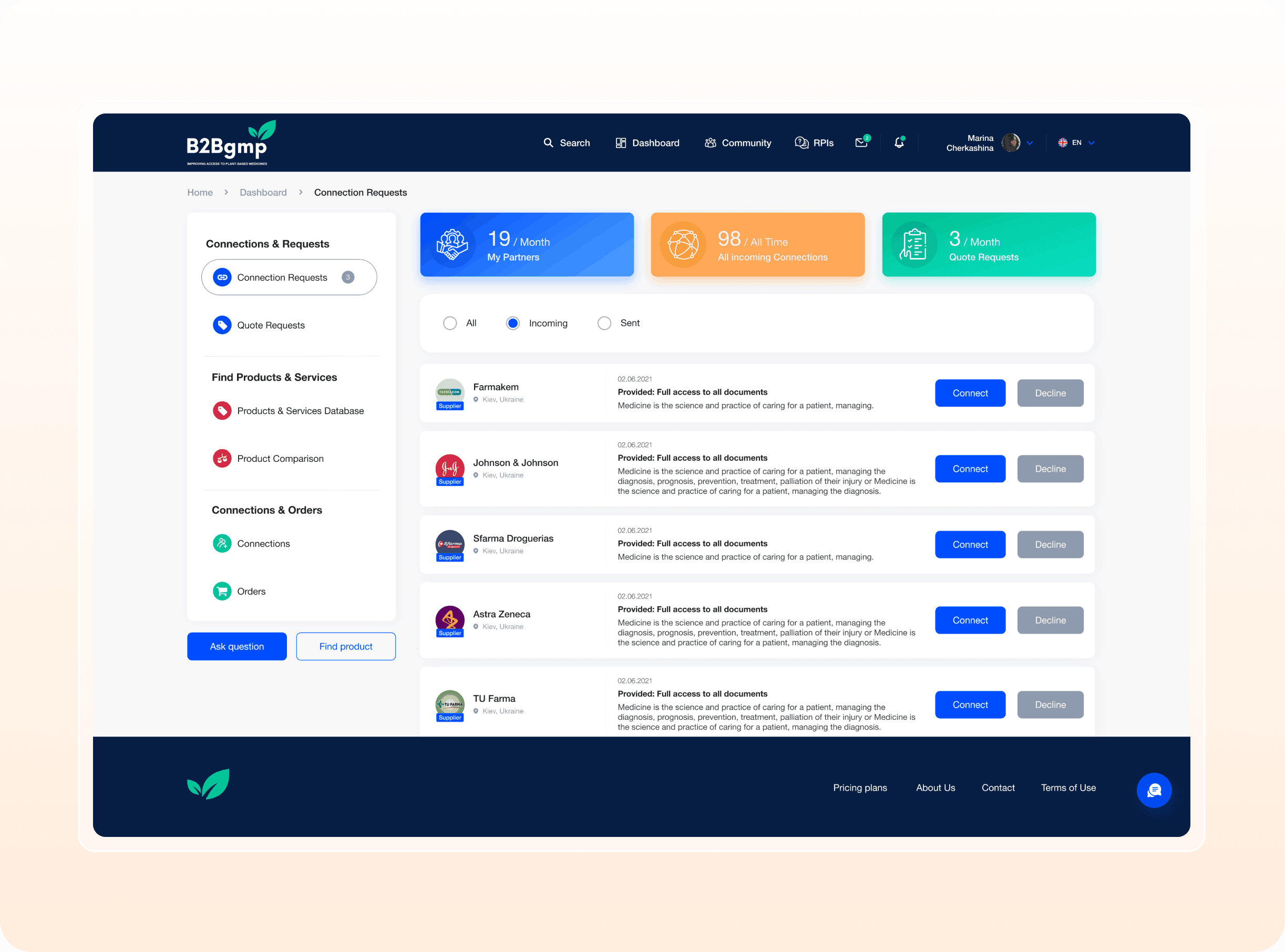 Shared Data room
This feature provides individual storage for each supplier-buyer partnership, enabling them to store and share documents relevant to their businesses. This includes product information, purchase orders, invoices, and other important documents.
Connections
The platform includes a networking tool that allows healthcare professionals and suppliers to connect with potential partners in the medical CBD&THC industry. This feature provides a LinkedIn-like experience, enabling users to build their professional networks and explore new business opportunities.
Company facilities & licenses management
The platform enables suppliers to construct numerous facilities for diverse goods and operations. This function assures compliance with laws and industry standards while enabling effective tracking and management of inventory and operations.

Products & Services database
Users of the portal can research and contrast various medical CBD&THC products and services using its extensive database. For the benefit of healthcare suppliers and providers, the database contains Quality Assurance records, product license information, and clinical testing data.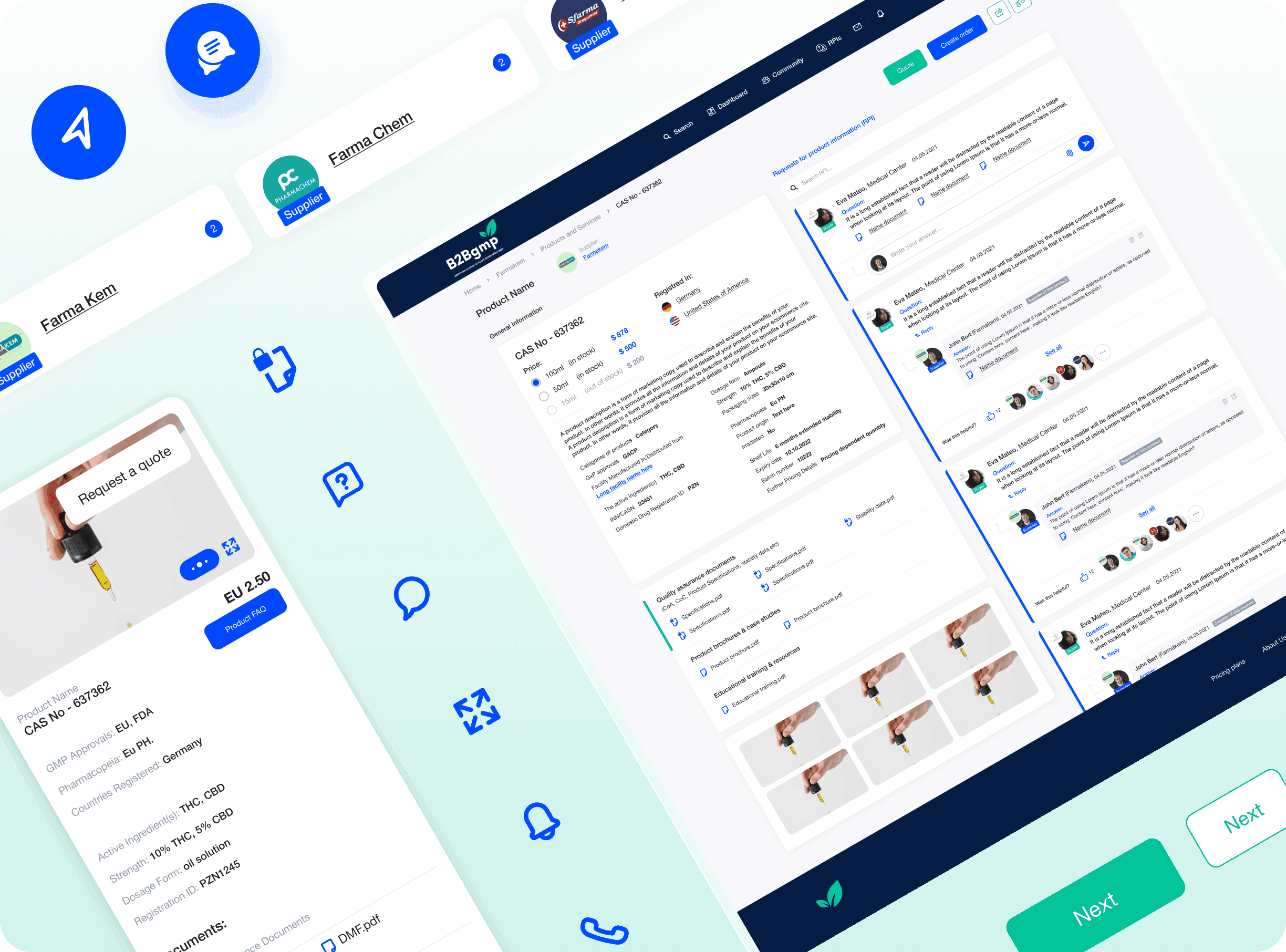 Result
Results Creating a centralized platform that links commercial suppliers with healthcare professionals was a difficult barrier that our all-in-one solution for the medical CBD&THC business successfully overcame. The platform streamlines the management of the medicinal CBD&THC supply chain, resulting in better patient results and potential for supplier expansion.
Features include corporate facilities & licenses management, shared data rooms, orders management, and connections. To safeguard highly confidential papers from unwanted access, the solution also incorporates a data model created by a cybersecurity expert.
By doing this, a compact, safe, and accessible system is created that makes it easier for vendors and healthcare professionals to communicate and work together.