Construction Software Solutions Development
We create sturdy products for optimized workflows and streamlined building performance, including ready-made and custom construction management software, ERP platforms, and personnel training solutions.

Upwork Ukraine Award: Best Agency 2019 in Kharkiv, UA
The Manifest is recognizing Requestum as one of our Global Dev & IT industry frontrunners for 2022!
Ultimate Benefits of Construction Management Software
Specialized software for construction companies built with reliable expertise and relevant technology is a game-changer edge that every competitive construction provider needs. It offers myriad competitive advantages.
Enabling an efficient real-time collaboration
Integrate a central communication channel for administrative employees and construction teams to align tasks, share documents, consult and stay in tune.
Making all-in-one project management possible
Streamline project management routines with feature-rich dashboards, workflow monitoring, and task-tracking tools to boost overall productivity.
Ensuring a convenient paperwork storage
Improve the security, accessibility, and efficiency of paperwork with an easy-to-access digital repository with neat file organization and sharing.
Providing handy accounting and budgeting
Optimize budgeting across the board by automating cost calculations, keeping reliable track of all expenses, and gaining insight into potential risk factors.
Supplying competent resource management
Use the powers of construction industry software to align tools and resources, coordinate their use based on project timelines, and allocate capacities accordingly.
Assuring comfortable custom workflows
Achieve maximum personalization and make workflows work for you so that everything you need can be found in one place, with no unnecessary details.
We Are Offering Top-Quality Solutions
Construction ERP software solutions
Enterprise Resource Planning systems are tailored to the unique needs of your business and put at the core of global construction management tasks.
Construction accounting software
Readymade software packages and financial management tools that streamline payroll tracking, financial reporting, and other cash circulation needs.
Building information modeling solutions
We are providing upscale BIM software for the 3D design and modeling of building objects and processes that improve workplace decision-making.
Construction cost estimation software
Feature-rich solutions for the estimation of building expenses via automated cost tracking, historical data analytics, and consolidation of all costs.
Bid management software solutions
Custom construction software solutions for automating and streamlining the cumbersome manual creation and submission of building project proposals.
Inspection management software
Solutions that keep you in line with industry standards by helping you plan, implement, and track QA, health and safety, and other inspection tasks.
Equipment management software
Tailored systems for hardware performance monitoring, equipment lifecycle management, and maintenance process automation, resulting in boosted ROI.
Construction submittal solutions
Tools for simpler project submittal resolutions that speed up paperwork collection and processing, which is so crucial for securing projects in time.
Scheduling software solutions
Solutions for scheduling and tracking employees, workflow processes, project milestones, important business events, etc., in one accessible place.
Training management software
Platforms for well-tracked employee training and in-house education initiatives equipped with tasking, scheduling, and performance analysis features.
Construction inventory software
One storage and inventorization tool to keep all supplies in check, easily list and track all the tools, materials, and consumables in real-time.
The Way We Craft Construction Software
We provide a range of services encompassing the creation, optimization, and integration of solutions tailored to your budget and project deadlines.
1.

Preliminary research

Business, market, and competitor analyses, requirements gathering and consolidation, target audience research, early project discussions, and basic workflow outlines allow us to organize the delivery of the top software for construction business.
2.

Design and development

We have teams of seasoned software designers, who build wireframes, outline UIs, and manage visuals, and developers, who code custom elements, add required integrations, and set things in motion via responsive features and automated functionalities.
3.

Testing and final QA

Every piece of software for the construction industry we create is polished via a combination of manual and automated testing runs, while in-house quality assurance helps us make sure the product is finalized and ready for work in field conditions.
4.

Post-project support

We maintain and support every software product we deliver, helping you run it smoothly at all times, keep it updated, tackle unexpected technical issues, and promptly respond to user requests with reliable tech support resources in hand.
What Do We Offer?
Knowing the importance of using only the sturdiest tools in construction management from years of first-hand experience, we offer:
In-depth field expertise
We are your one-stop provider of industry-optimized software for construction management, offering products that perfectly tackle exactly building-related management tasks.
Flexible collaboration
With the primary goal of boosting your business traction, we are open to workflow models that fit you best, helping you obtain intricate management tools at maximum convenience.
Guaranteed quality
In-depth experience, high qualifications, and a vast portfolio back up our quality guarantee - we have a firm grip on the most relevant software solutions for the building sector.
Cost-saving opportunities
We also guarantee cost-efficient collaboration, helping you to get rid of hidden costs and expensive risks with our expertise and speed up product completion with an all-in-one approach.
Case study: HOME SERVICES MANAGEMENT PLATFORM
We've been working on the platform that appeared to make home service easy for everyone and we implemented the following management features.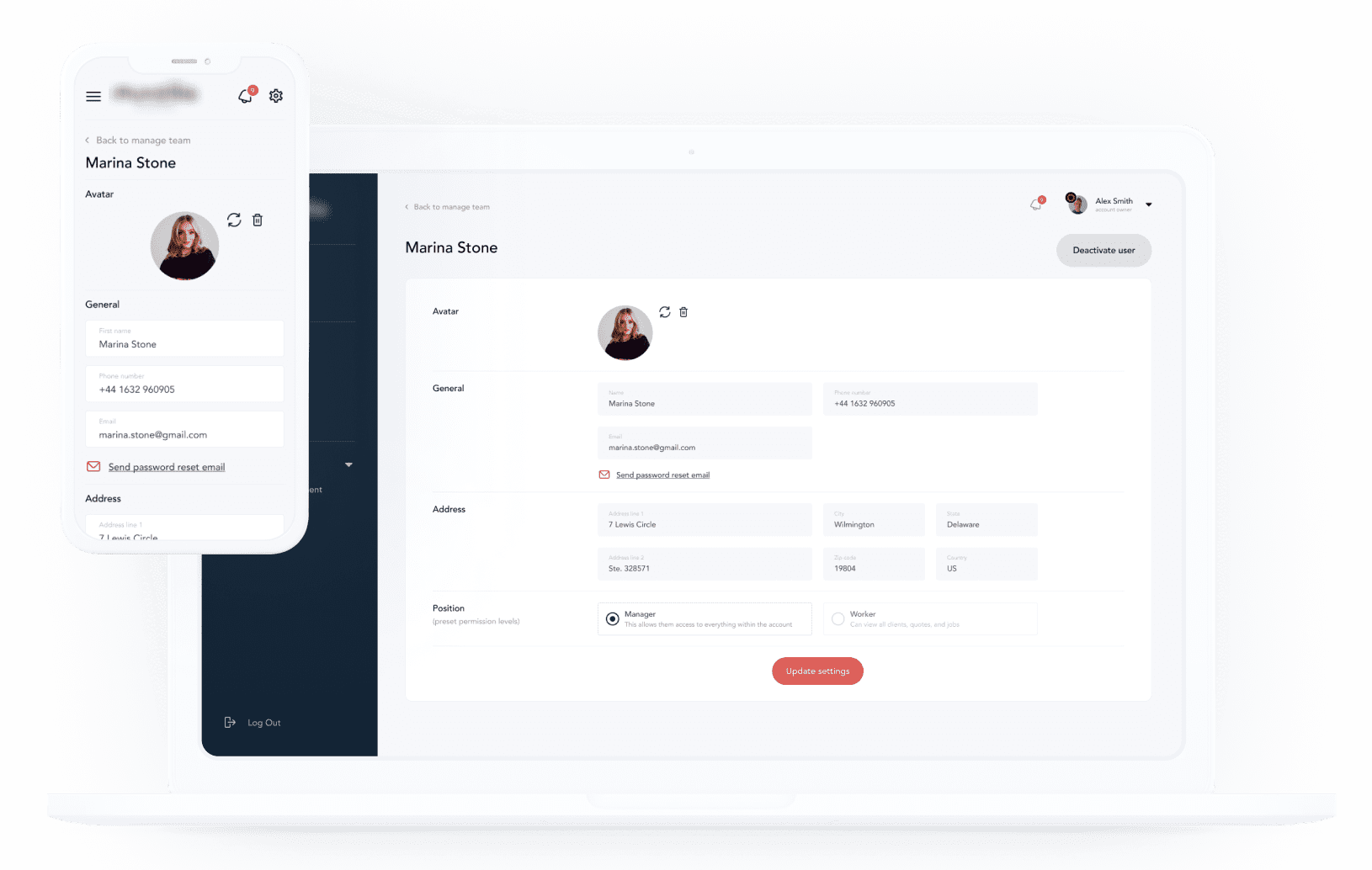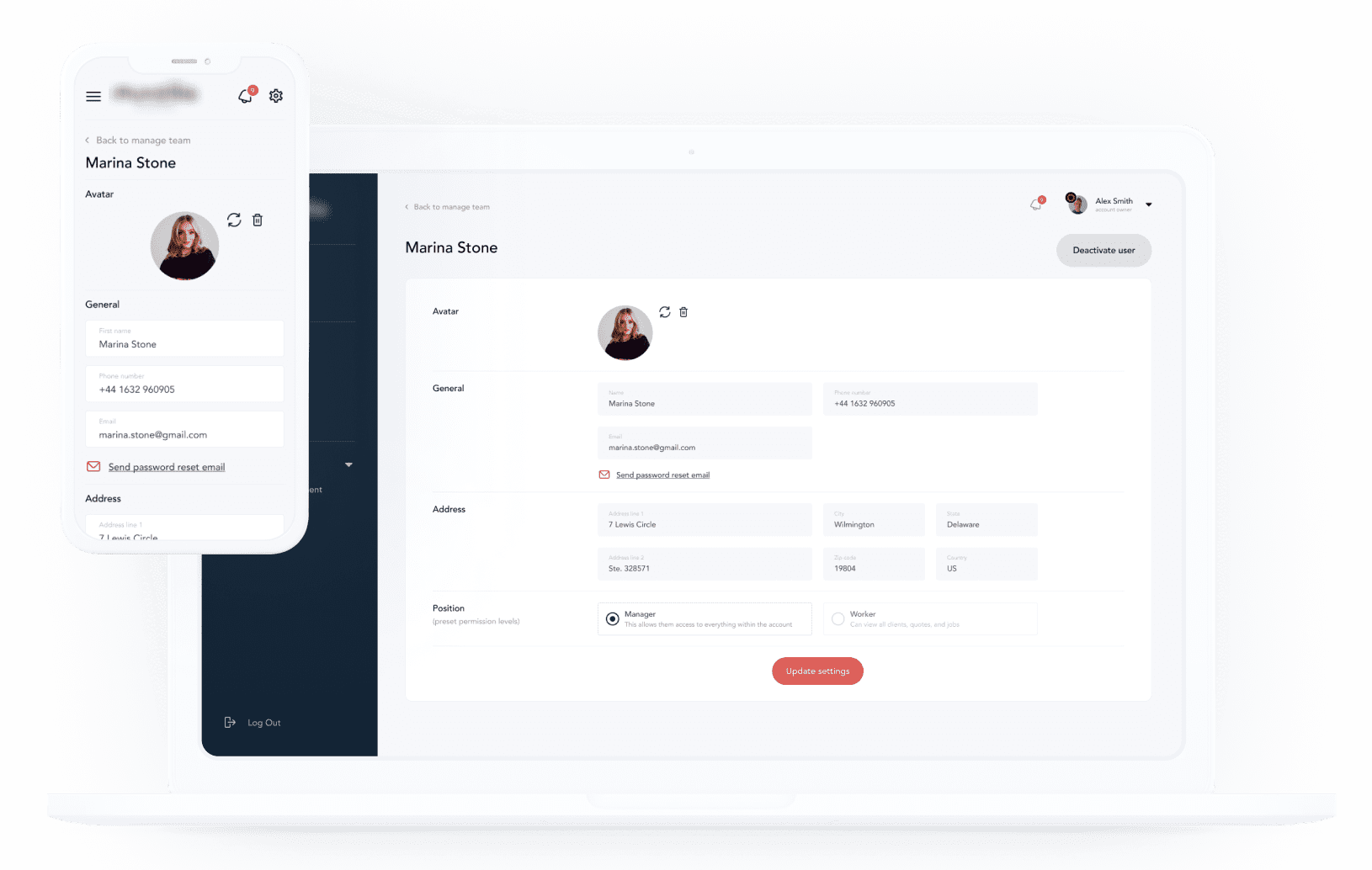 1.

Team Management

Small home service companies often have multiple employees and this feature makes it possible to add several team members to one company.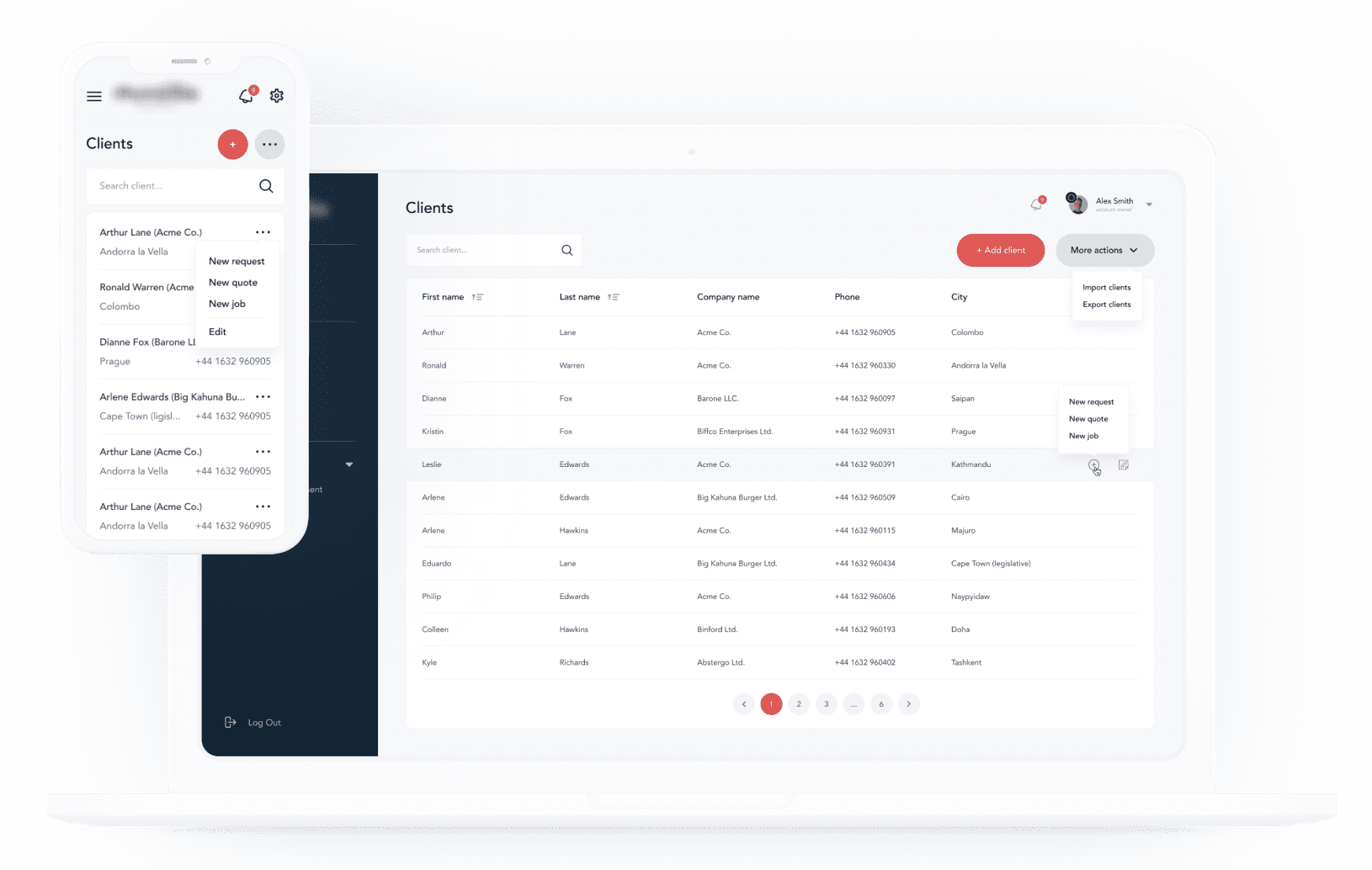 2.

Client Module

This feature allows keeping track of a large number of clients a company or an individual expert has by creating a detailed profile for each person.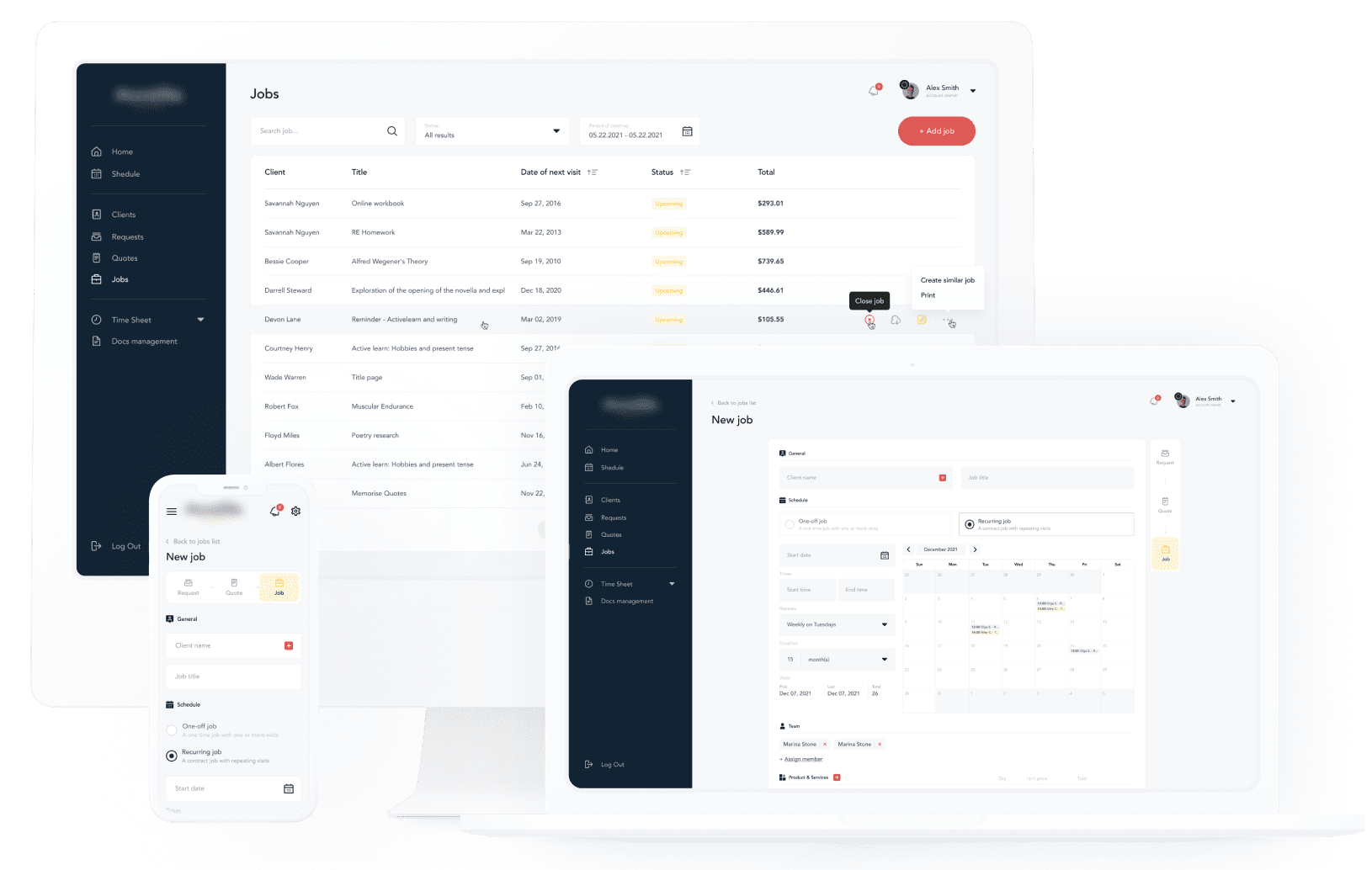 3.

Task Management

This is the core feature of the platform as it provides the ability to manage tasks starting from the request stage, while it's in progress and to the completion.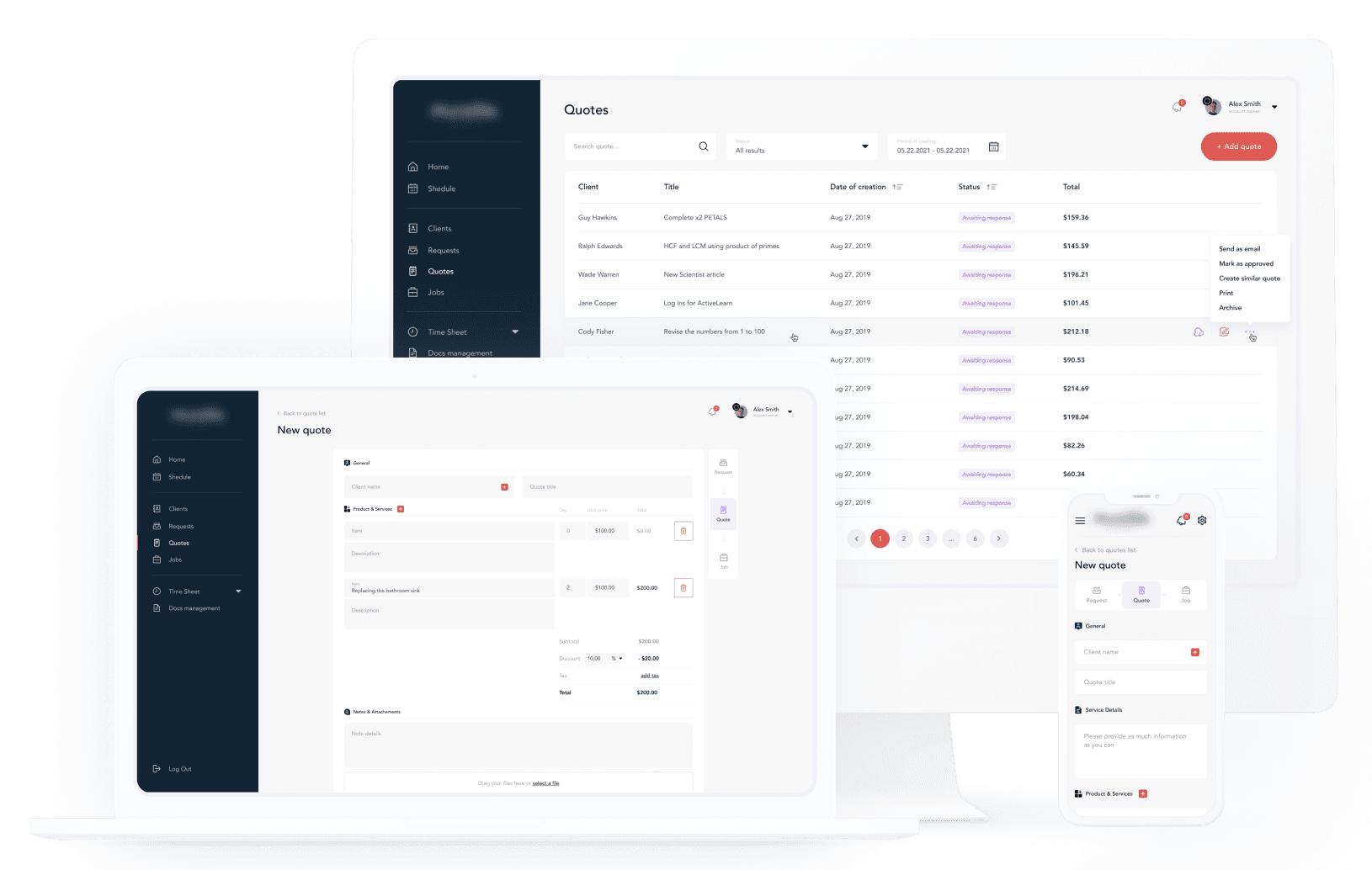 4.

Proposals Preparation

This feature streamlines the process of preparing proposals with easy-to-use functionality, eliminating the need for paperwork and using excel.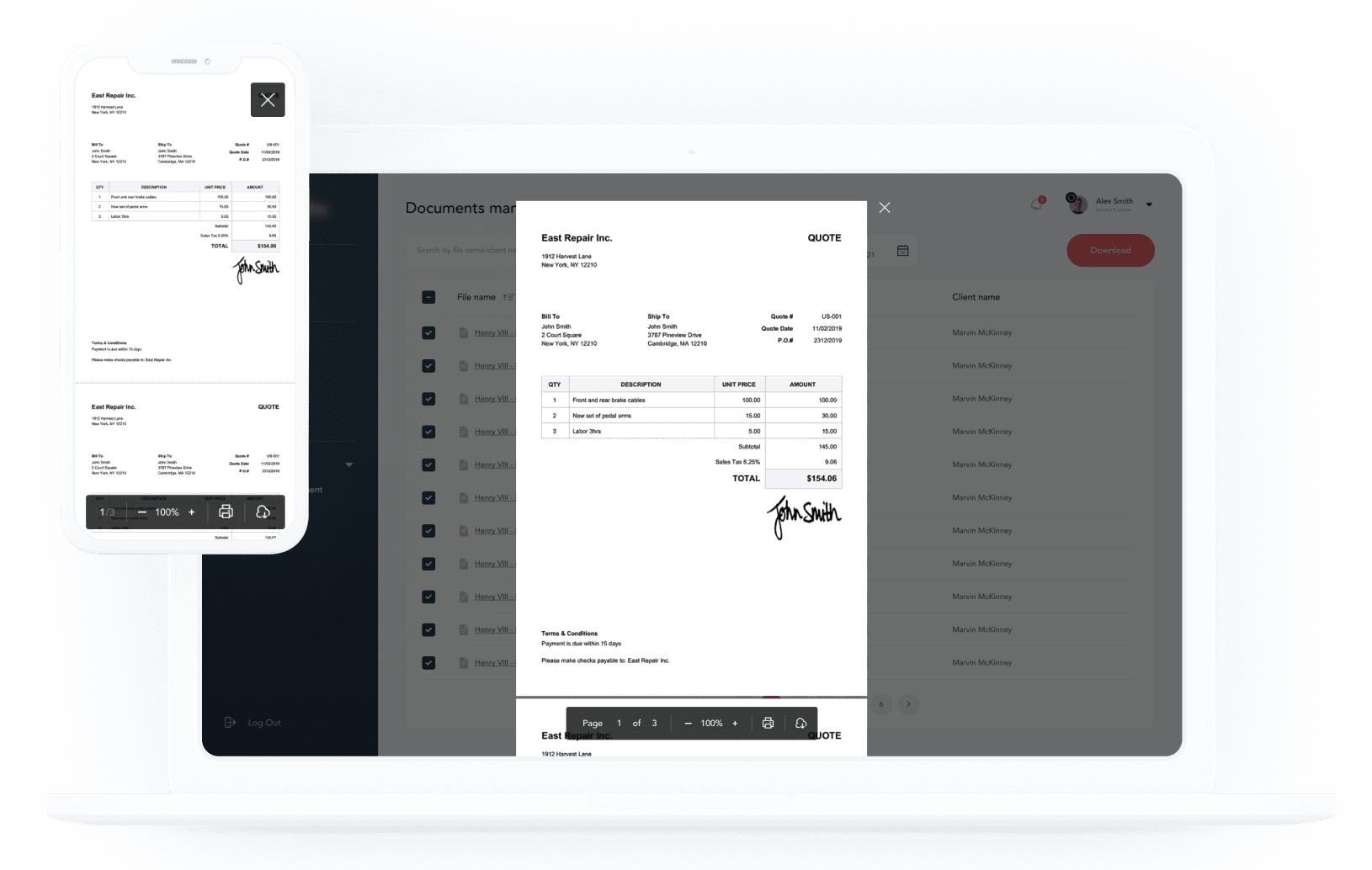 5.

Invoice Tracking

Our user-friendly tracking interface simplifies the invoicing process for home service providers, helping to save them hours of work every week.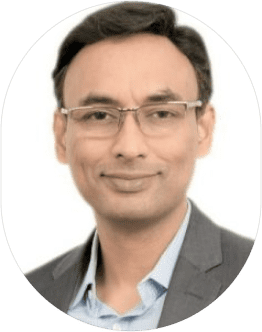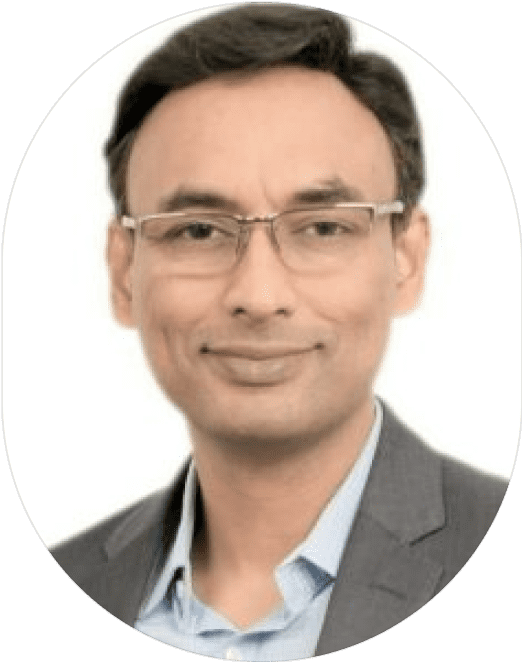 "Requestum was always accessible and ready to discuss new ideas. Every suggestion that I have made during the project was carefully considered, and went through feasibility pipeline which worked perfectly for my platform."
Neeraj Saxena
CEO, XSCALE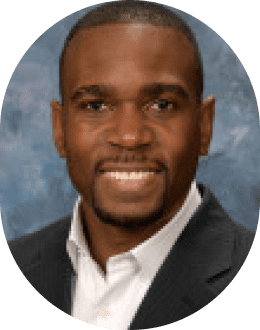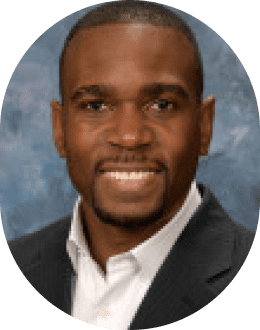 "Requestum's level of professionalism and responsiveness separates them from other suppliers. The developers' level of sophistication of the tools and algorithms they bring to the market is also impressive."
Cory Yates
CEO, Recruiting Analytics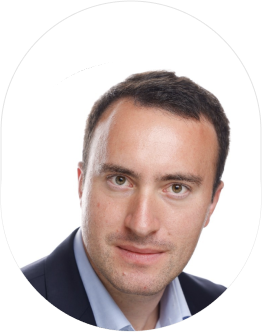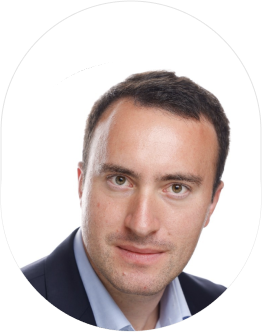 "Requestum works more efficiently during a war than most other teams work in peacetime. The quality of development work is excellent on all fronts. Despite setbacks with the team needing to move around the country to stay safe, air raid sirens, and Internet outages, the team has never missed a deadline or gone a day without finding a way to communicate.  Requestum genuinely cared about making sure the final product was exactly what was needed. The team improved the features in ways that we could never have come up with ourselves. They obviously enjoy working together, and have created an excellent team spirit and work ethos."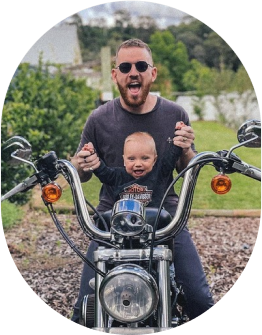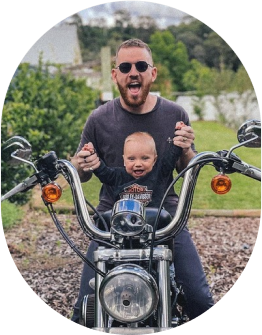 "I can confidently call Requestum a reliable partner who delivered an easy-to-use, feature-rich app on time and within budget. The team worked collaboratively, accommodated all requests and scope changes, and communicated effectively throughout the project. They went the extra mile to understand and respond to the requirements."
Ben Clink
Head of Customer & Digital, South Sydney Rabbitohs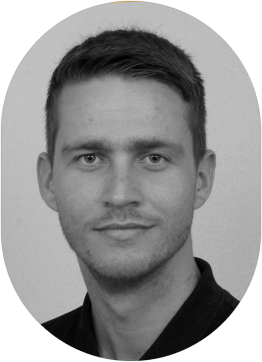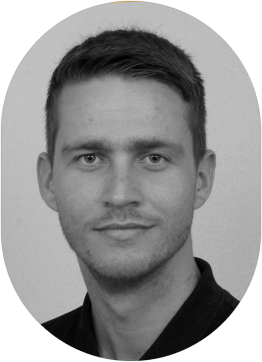 "Mauris non tempor quam, et lacinia sapien. Mauris accumsan eros eget libero posuere vulputate. Etiam elit elit, elementum sed varius at, adipiscing vitae est. Sed nec felis pellentesque, lacinia dui sed, ultricies sapien. Pellentesque orci lectus, consectetur vel posuere posuere."
Danny van de Griend
Chief Executive Officer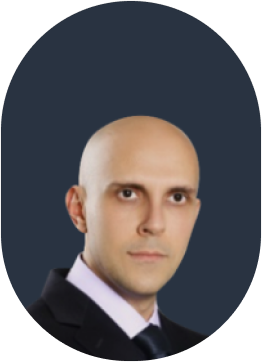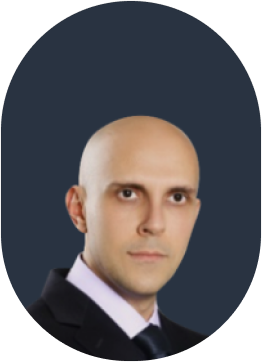 "The team is readily available and regularly checks in. Their responsive nature sets them apart and supplements continued engagement. Requestum has facilitated a positive customer experience by understanding the requirements and successfully implementing a number of complex backend functionalities."
GianBruno Torrano
Vice President, Soft-net Sp. Z o.o.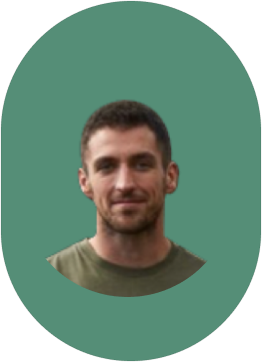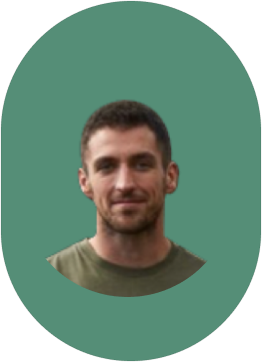 "The team at Requestum is very friendly, efficient and professional. We have worked with them on more than one occasion and are very pleased with the quality of service. So far we've made back the money that we spent in less than eight months of launching."
Ruairidh Galbraith
Digital project manager, Uncommon Knowledge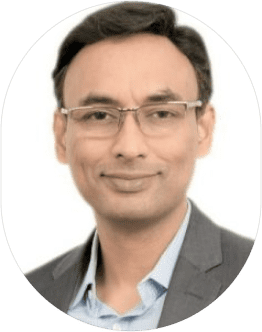 Neeraj Saxena
CEO, XSCALE
"Requestum was always accessible and ready to discuss new ideas. Every suggestion that I have made during the project was carefully considered, and went through feasibility pipeline which worked perfectly for my platform."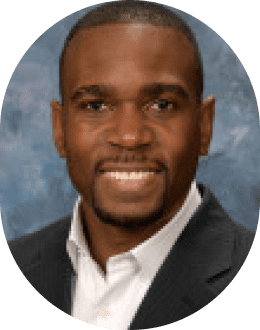 Cory Yates
CEO, Recruiting Analytics
"Requestum's level of professionalism and responsiveness separates them from other suppliers. The developers' level of sophistication of the tools and algorithms they bring to the market is also impressive."
Frequently Asked Question
What benefits do you get from construction management software?

Specialized construction software programs can help centralize building project management, speeding up workflows via a range of tools, automation features, interaction opportunities, etc. A construction management system is a central point of workflow coordination, performance monitoring, paperwork and inventory access, expense tracking, etc.

How much time does it cost to deliver construction software?

Every other software product is unique, and its final price is shaped by its complexity, scope of features, custom/readymade nature, and a range of other underlying factors. The average price for construction management-optimized solutions may range from $40,000 to $200,000 and beyond. To give you the most reasonable scope of expenses, we conduct thorough preliminary studies and offer ways to save.

Can I come to you with a product that I want to improve?

We handle it all when it comes to sturdy software for construction companies, including refactoring, optimization, and improvement of existing building management software solutions. We may help you analyze current performance and eliminate bugs, expand capacities with new integrations and hard-coded functionality, conduct audits, and personalize systems to reach their maximum potential.
Tell Us About Your Project
We are committed to ensure quality in detail and provide meaningful impact for customers' business and audience.
UA Sales Office:

sales@requestum.com

HR Team:

talents@requestum.com

Offices:




Latvia

1000, Maskavas Iela 44, Riga




Ukraine

61000, 7/9 Svobody street, Kharkiv




Switzerland

6313, Seminarstrasse, 5, Menzingen

Follow us: